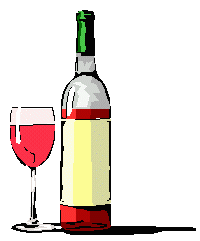 "Monterey County--Santa Lucia Highlands showed best at tasting"
by The Editor's Vineyard
When Nicolaus and Gaby Hahn decided to grow vineyards and make wine in the Monterey County foothills in the 1970s they really were on to something. And when they convinced the neighbor growers and vintners to apply and receive their own appellation, the Santa Lucia Highlands became a reality.
All this was most evident when Santa Lucia Highlands Winegrowers staged an elaborate tasting in West Hollywood recently. More than 25 vintners from the region were on hand at high end BLT Steak on Sunset Blvd.
This Writer joined the throng at this event and one of our first stops was at Hahn Family Wines and Smith & Hook. Here we met Hahn's Evelyn Pool, vice president of marketing, as well as Paul Clifton, winemaker for many of the Hahn Estate wines produced in the Highlands and the Central Coast. Hahn now has a variety of brands coming from different regions of California including Smith & Hook and Bin 36 from Monterey county, Huntington Wine Cellars from Sonoma appellations as well Cycles Gladiator Wines from Central Coast and adjacent regions. Dan Lee of Morgan Winery, current Board president of the Santa Lucia Highlands Wine Artisans pointed out that the Southern California tastings was a first for the Highlands vintners. If you like Pinot Noir this was a dream event with more than 75 bottlings on hand for tasting. When it comes to producing outstanding Burgundian wines like Pinot Noir, Chardonnay and Syrah the Santa Lucia Highlands is on the list of producing some of California's very best.
We had to agree with this assessment. No, we did not taste all 75 Pinot Noirs or even a small number of same but we did move around to taste and talk with some of the vintners, almost all family owned and operated. One of the exceptions was Monterey Vineyards. We remembered this brand from the distant past when it was owned by Seagram. We talked with Winemaker Tom Westberg who told us how the brand has been reborn as part of Diageo Chateau & Estate Wines which has a whole barrel of brands both domestic and international. Located west of Highway 101 between Gonzales and Soledad the AVA Highlands now includes over 6,000 acres of wine grapes with 2,500 acres of Pinot Noir vines and 2,100 acres of Chardonnay, all on the flanks of the Santa Lucia range. We chatted with Gwen Manzoni of Manzoni Family Estate Vineyard and tasted two excellent Syrah bottlings. And we gratified to learn that both were in the 14 per cent alcohol range. Our personal sentiments on high alcohol wines has been well documented in the past.
The Wine Artisans of the Santa Lucia Highlands was formed in 2005 as a formal group of growers and vintners with the goal of promoting and marketing the Highlands as a unique appellation for fine wines.
Back to Table of Contents..
Last Update:3/9/09
&copy 2009 Joe Hilbers All Rights Reserved.
Graphic Design by Impact Graphics