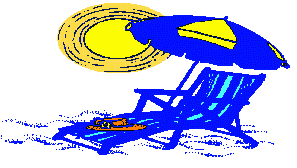 It's in the Caribbean, it's called St. Maartin, and the food was the best of French cuisine
.. By Dorothy Hundley
I have done a lot of traveling, but I've never been to such a beautiful island, St. Maartin, that's half Dutch and half French. Historically there is a long explanation why this is so but I'd rather talk about food.
I stayed at Great Bay Beach Hotel & Casino and I didn't realize they had a gambling room that opened after 7 p.m. I played roulette - too bad there were no 7s which is my lucky number. I may have to go to Las Vegas.
Breakfast and lunch are served at the Bella Vista in the hotel. You can sit inside or outside and enjoy the views from everywhere. You can also access the Miramar Pool from the restaurant. The main bar, specializing in rum drinks, is conveniently located at the pool end of the Bella Vista and it opens at 10 a.m. daily and closes at 1:30 a.m.. There is another wonderful restaurant in the hotel, La Romance, which also features live music and a singer. Then there's the Supper Club where my friends and I went for a wonderful reception with a live steel drum band that was very live, very loud and very good.
I had a wonderful room overlooking the Caribbean Sea. The water is aqua and blue and gorgeous.
The next day my friends and I went to L'Escargot for lunch. Of course, it's very French and it's set in a century-old Dutch townhouse. I don't fancy myself as an escargot devotee, but my friends thought they were wonderful. I had fresh mussels baked in a crust and my entrée was coq-au-vin-rouge, country-cooked chicken in a rich red wine sauce. For dessert, I had traditional baked apple pie - tarte-tatin. Fortunately, we did a lot of walking throughout the town.
We visited the Guavaberry Liqueur Factory. It was very sweet and certainly different from any liqueur I'd ever had. Then we went back to the Great Bay and changed clothes for dinner at Le Perroquet.
I had Foie Gras de Canard mi-cuit au Torchon (Classic duck Liver "Foie Gras" at it's best) with a glass of Jurancon Moelleux. The entrée was Carre d"Agneau Roti a la crème de Piston (Rack of Lamb Provincale and fresh basil sauce) with a glass of Cuvee Cecil(coteaux d'Aix).
The dessert I chose was La palette des Cremes brulees (An assortment of "Cremes Brulees" caramel topped). My friend, Patricia, ordered the Banane flambee (Banana flamed with rum).
The next day my friends had to decide between mountainbiking, kayaking or horseback riding, but I rested my tummy before getting ready for the next dinner.
I've never had so much wonderful French food outside Paris. St. Maartin is a wonderful island. Try it, you'll love it. You can fly there from LAX either through Miami or New York.
Back to Table of Contents..

Last Update:10/1/98
&copy 1998 Joe Hilbers All Rights Reserved.
Graphic Design by Impact Graphics