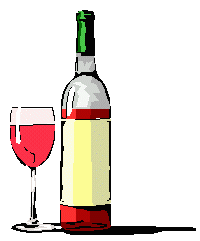 "The Editor's Vineyard--California winemakes enjoy choices of a wide number of varietals
..
The Malbec grape produces a full bodied wine with deep purple colors. In France it grows in Bordeaux and in the region of Cahors. In Argentina Malbec is the most popular of the red wine varietals. One of the joys of California vineyards is that so many varietals do well and offer winemakers opportunities to expand their own and consumers horizons.
Andrea Beltran, winemaker at ForestVille, has produced an interesting 2005 Malbec. It shows classic Malbec characteristics, deep purple color, hearty flavors and a satisfying finish. With alcohol at 12.68 per cent it is an excellent food wine.
Pinot Grigio continues to find favor with increasing numbers of consumers seeking a crisp, fruity white wine. It is named Pinot Gris in France and is mainly produced in Alsace. Winemaker Robert Stashak has just released a 2006 Coastal Ridge Pinot Grigio. This is a pleasant wine with crisp flavors making it perfect for picnics or with light appetizers.
Touring German vineyards in the Rhine and Mosel valleys one gets the impression that the Riesling grape will grow anywhere. The vineyards are steep, rocky and as about as far north as possible for growing grapes. Yet the Riesling grape produces wonderful wines. New releases by Forrest Glen include a 2007 Riesling by Winemaker Ed Moody. Produced in stainless steel with a touch of Muscat de Frontignan added the wine offers a refreshing mellow flow on the palate with fruit and pleasant acidity. With just 12.05 per cent alcohol Winemaker Moody has kept this wine in the German tradition for lightness with this varietal.
These three wines give one a tour of faraway wine regions without leaving home and all easy on the pocketbook under $10.
Duckhorn tasting
Raymonde Lorgeou, Vittles staffer, reports on a tasting of Duckhorn Vineyards wines which took place at Mastro's Steakhouse in Costa Mesa. "I started with the 2007 Napa Valley Sauvignon Blanc which is the only white wine that the winery produces. It includes 25 per cent Semillon which I thought added fruit and character to the wine."
"Both Pinot Noir wines from the Anderson valley were most enjoyed, with rich color and the earthly flavors one looks for in this varietal. They were the 2006 Migration and 2005 Goldeneye. "The red wine blends from the Napa Valley proved exciting, a 2004 Howell Mountain with Merlot as principal grape and 2006 with Cabernet Sauvignon leading the blend. Duckhorn has established its esteemed reputation on its red wines and the ones we tasted only enhanced it.
"We saved single vineyard Cabernet Sauvignon blends for last, the 2005 Monitor Ledge Vineyard Estate vintage and 2005 Patzimaro Estate wine.
"These are not everyday wines and not priced as such but what a nice way to add elegance to a special occasion" The chic ambiance of Costa Mesa Mastro's added much to this exciting tasting."
Back to Table of Contents..

Last Update:12/10/08
&copy 2008 Joe Hilbers All Rights Reserved.
Graphic Design by Impact Graphics