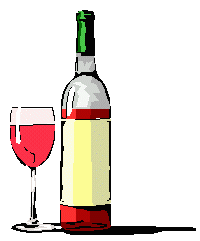 "Lodi--Pioneer tradition plays large role at Mettler Family Vineyards"
by The Editor's Vineyard
Somehow tradition and family continue to mean a good deal in the wine business. Call us traditionalists but our favorite wineries and wines are those owned by one family. Which is why Lodi has always been a most enjoyable place for us to visit since the vast majority of vineyards and wineries are family owned, often for several generations.
This is certainly true for Mettler Family Vineyards. Their first Lodi vineyard was planted by George Mettler in the late 19th century and a great grandson is still farming the property today. The shift from grape growers to wine producers took place in 1999 when the family signed on Winemaker Barry Gnekow to make wines under the Mettler name.
Mettler Vineyards considers Cabernet Sauvignon their signature wine and the Mettler Family Vineyards 2005 Cabernet Sauvignon certainly can bear this standard. Swirl this wine around in the glass and notice the viscosity and the spice. On the palate there is balance and complexity and a finish that lasts. A year in French oak has mellowed the tannins and there is that touch of vanilla.
The Mettler 2005 Petite Sirah is also a superior vintage. Acidity and fruit come together in this wine and the dark purple hue and color are as pleasing as the wine on the palate. Petite Sirah does well in the Lodi appellation and this vintage proves that. Both wines are in the $25 range.
Back to Table of Contents..
Last Update:9/15/08
&copy 2008 Joe Hilbers All Rights Reserved.
Graphic Design by Impact Graphics