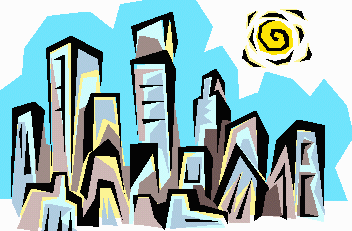 Florida's East Coast has everything for the Visitor
by Joe Hilbers, Editor
<
If you are visiting Florida for the first time it would be difficult to select a better starting point than Boca Raton.
We spent the first days of our recent visit to Florida at the Boca Raton Resort & Club which continually strives to maintain its reputation as the 'most luxurious in South Florida'. Here is a place as thoroughly modern as tomorrow yet has a 74 year history and tradition of luxury and elegance.
It is the creation of a true eccentric, Addison Mizner, who built the original resort which he called "The Cloister Inn". He built The Cloister in 1926 sparing neither enthusiasm, vision or money. Originally the Cloister was a 100 room Inn designed in a Spanish Mediterranean style architecture which catered strictly to the rich and famous, with accent on the rich.
While the original Spanish Mediterranean decor remains so much more has been added. Now there is The Tower, a 26 story high rise offering dazzling views of the Atlantic Ocean and Intercoastal waterways. Currently The Resort is in the midst of a $300 million renovation and addition project which will be completed for the 75th anniversary celebration in 2001.
For those beach combers, sun worshipers and such there is the Boca Beach Club and for golfers who want a view of their 'playground', the Golf Villas.
Happily our room at The Resort was in the original 'Cloister'. With high ceiling, wide windows overlooking the garden, spaciousness, and if it missed any amenities we couldn't think what they were.
Besides its Mizner Center meeting and conference center there are two eighteen hole golf courses, 30 tennis courts, several pools, a half mile of private beach and dining options to suit every taste.
Miami Beach
We thought staying at the Beach House in Bal Harbour positioned us nicely for our wandering in Greater Miami. The Beach House, a new hotel in upscale, chic Bal Harbour, is located on the beach but only two blocks from every kind of service or activity.
Delightful contemporary in decor and completely casual the Beach House' sea blue and white color scheme instantly reminded us of New England. The adjacent beach and sparkling ocean even enticed us to dip a toe in the water but only briefly.
The Beach House has taken a completely different approach with its guests. Yes, it has all the traditional amenities one expects of top hotels but it adds touches like 'The Pantry", open 24 hours a day for snacks, goodies, ice cream, etc. Then there is the screened in porch for completely casual lounging.
A step outside takes you to a glistening pool and cabanas and a few steps further to lounging under palm trees or on to the beach itself.
Chic's the word
We said Bal Harbour is chic and indeed it is with shops like Saks Fifth Avenue, Neiman Marcus, Gucci, Prada, Cartier and Tiffany.
Rubell Hotels did a multimillion dollar renovation when they purchased the Beach House and it has now been open one year to much acclaim in travel publications. The decor of the Hotel is frankly patterned after the decor and styling of Nantucket and coastal Maine.
Rubell Hotels has two other properties in the Miami area. For information call 877 782-3557 or log on at www.rubellhotels.com.
Sightseeing
Moving away from the dazzling ocean front there is a lot to see and do in Miami. One morning we wandered through the Design District.
Many cities have design centers but Miami's is unique in that almost all the shops are open to the general public and accept individual retail sales. Like centers in other cities generally limit entrance to architects, designers and contractors only.
The Miami Design Center is relatively new, being located in a neighborhood that badly needed redevelopment and a new direction. If you are interested in Design and Architecture Miami hosts an event each year from mid September to mid October with exhibitions, lectures and panel discussions covering all aspects of the subject.
We also visited the Wolfsonian. Here is a museum showing the collection of one man, Mitchell Wolfson Jr. the 70,000 objects are decorative arts, paintings, books prints that show the important role design played in the industrial age from 1885 to 1945.
The Wolfsonian became a division of Florida International University when Mitchell Wolfson donated his entire collection to the State.
On our visit there was a special exhibit showing how the Nazi used posters and design to mislead the German people on its aims, goals and true agenda. The Wolfsonian is located at 1001 Washington Avenue, Miami Beach. On the web at www.wolfsonian.org.
Like many places a visit to Miami is "so much to see, so little time".
Vizcaya was the winter home of International Harvester vice president James Derring. Built in the style of Italian Renaissance villas it took two years to build between 1914 and 1916.
Now it is owned by Metro-Dade County and reminds one of a smaller version of Hearst Castle in California. Take some time here to see a lifestyle that no longer exists in America. Vizcaya is open daily from 9:30 a.m. to 4:30 p.m.
Art Deco stylings
The Art Deco Historic District makes a fine walking tour. It was the nation's first architectural historic district. It includes some 800 buildings erected during the 1920s and 1930s and contains just about every architectural style one can imagine. Art Deco, Depression Modeme, Mediterranean Rivival are all represented here.
Some of us are old enough to remember buildings just like that in our home town.
Walking tours start at MDPL's Art Deco Welcome Center at 1001 Ocean Drive and group tours are guided by preservationists. There is also a self guided audio tour. For hours of the guided tours or other information call 303 672-2014.
Vibrant night life
The Lincoln Road Mall has become a major destination for night life in South Beach.
With no auto traffic diners, shoppers, people watchers and assorted can be found there nightly. It is a wonderful street scene and a place where people seem reluctant to go home. At least that was the way it appeared the night we were there.
And our most capable guide, George Neary of the Greater Miami Visitors Bureau, assured us that you have to be there on a weekend evening to believe it.
Little Havana has been transformed since Castro took over rule in Cuba and is worth visiting. Coconut Grove is the region's most historic community. And it is the only place that has retained any of its historic past. Situated on Biscayne Bay it was the gateway by ship to the area.
We should point out that the Greater Miami Convention & Visitors Bureau has just about any kind of information you will ever need with a web site at www.tropicoolmiami.com or telephone at 305 539-3084.
Boca Raton Resort and restaurants in Miami showed us outstanding cuisine on our short visit and we had the opportunity to meet with some very talented chefs. Where we dined and the cuisine experienced as well as the chefs we met will be covered in the next issue of Vittles.
Back to Table of Contents..
Last Update:1/1/01
&copy 2001 Joe Hilbers All Rights Reserved.
Graphic Design by Impact Graphics