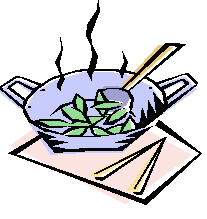 North Hollywood--The Mikado continues its long run of success"
.. By The Editor
Surely Jerry Frick's successful ownership and operation of The Mikado Restaurant in North Hollywood for 41 years is some kind of record. Restaurant longevity in the San Fernando Valley is tenuous at best which makes the 41 years of the Mikado a remarkable success story.
It was in 1963 when Jerry Frick opened The Mikado as the first Japanese Restaurant in the Valley. Since then countless Japanese restaurants have come and gone but The Mikado, now with a stunningly beautiful new look, continues with its criteria for success namely top quality in food, cuisine and service.
Sushi has always been important at The Mikado serving everything from that perennial favorite California Roll to a gourmet Sea Clam roll, a huge variety of at least thirty items, plus Sashimi served tableside.
But Mikado is also the restaurant for Jerry Frick's adjacent Mikado Motor Hotel, part of the International Best Western group and is rated in the top five per cent of its hotels in the U.S. Our recent dining experience began with a personal greeting from Felix Wang, general manager, who also had some excellent suggestions on what to order from the extensive menu.
We started with the tempura, one of the most popular items on the extensive appetizer menu. Included were jumbo shrimp, sweet potato and Japanese pumpkin as well as the broccoli which this writer skipped.
From a list of 26 entrees at our table we selected the broiled seabass baked with five spices and basil and the orange roughy served with Ponzu and Teriyaki sauce. Selection was difficult with items like Pork Tonkatsu—pork loin served crisp with a tangy tonkatsu sauce or the prime New York steak served in a garlic soy sauce.
Our dinner selection also came with a flavorful Miso soup, classic Japanese green sald and rice. The menu also shows dinner combinations that include selections from the sushi bar which also has its own dedicated following.
A longtime wine buff and private collector Owner Jerry Frick also offers a glassed-in temperature controlled wine cellar stocked with both California and European vintages.
At the Mikado luncheon is served from 11:30 a.m to 2 p.m. Monday through Friday and dinner from 5 p.m. nightly. The Restaurant and Hotel are located at 12600 Riverside Drive in North Hollywood with plenty of free off street parking.
Back to Table of Contents..

Last Update:12/21/04
&copy 2004 Joe Hilbers All Rights Reserved.
Graphic Design by Impact Graphics