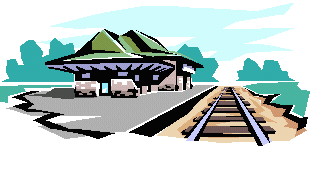 "Napa Valley is Ready for Visitors at any Season
Since becoming one of the world's premiere areas for grape growing and wine production, Napa Valley has also evolved into a first class tourist attraction.
For visitors Napa Valley means trips to the many wineries that welcome them with tours and tastings but also a getaway from urban life to pastoral scenes and a completely different life-style.
Today a trip to the Valley means a lot more than just wine tasting. Outstanding resorts like Auberge du Soleil and Meadowood and Silverado Country Club offer activities that range from ballooning, bicycling, swimming, hiking, golfing, tennis as well as gourmet dining.
Then there is the Napa Valley Wine Train which takes sightseers every day on a leisurely ride through the Valley while tasting its famed product and dining elegantly as the countryside passes by the window..
Wining and Dining of course go together and the Valley now has a large selection of outstanding dining establishments. Renowned chefs abound in this atmosphere which is quite appropriate since Napa Valley is also home to the second campus of the Culinary Institute of America.
Besides being blessed with exactly the right soil, climate, growing conditions as well as some of the best wine technology in the world, Napa Valley also enjoys being in relatively close proximity to the huge population center represented by the Greater San Francisco Bay area.
Being just one hour from San Francisco, the nation's number one tourist destination, has also given great momentum to establishing Napa Valley as a place to be seen and experienced.
Then there is the City of Napa with its many Victorian homes some of which have been converted to elegant Bed and Breakfast establishments. Also a large area of Factory Outlet stores so dear to shoppers everywhere.
Our stay in Napa Valley was at Auberge Du Soleil, which enjoys a reputation of being The luxury country Inn of the wine country and we certainly had to agree with that. Its earth colored cottages situated on hillsides above the Valley floor reminded us of Provence but the views were of the Napa vineyards.
Every room has a patio, a wood burning fireplace and a wet bar and a privacy which offers great serenity. To go with all this there is a spa, swimming pool and tennis courts as well as a spectacular restaurant and lounge with both patio and indoor dining, again with views of the Valley below.
The area now boasts some 240 wineries, many of world class stature, and 25 restaurants, some of which are definitely in the gourmet category. The area's reputation for outstanding dining has been enhanced with the opening of the Culinary Institute of America at Greystone Cellars one of the oldest and certainly the most picturesque building in the Valley. Chefs from all over the world now come to the Institute for advance courses in the paring of food and wine.
Another resort enjoying a reputation as one of the nation's best is Meadowood. Here is a complete resort on 250 wooded acres with rooms, suites, lodges and cottages as well as one of the best restaurants in the Valley. All this is located just one mile from St. Helena.
Silverado Country Club was the pioneer luxury resort. It is located just out of the City of Napa and has two championship 18 hole golf courses as well as 23 tennis courts. With its extensive facilities it is the site of choice for many business conferences.
The list of things to do in the Napa Wine country goes on and on. Many of the resorts also offer boating and fishing or water-skiing at nearby Lake Berryessa. For the adventurous there is horseback riding, glider rides and hot air ballooning and demanding bicycle tours.
Located at the top of the Valley is the historic town of Calistoga which got its start as a hot springs resort over 130 years ago. Today this tradition is continued in a big way with 13 resorts and spas that offer volcanic ash mud baths in the naturally heated spring waters of the regions.
St. Helena is at the center of the Valley and is a great jumping off spot for a whole list of famous wineries like Louis Martini, Krug, Beringer and Sutter Home as well as Beaulieu.
This is the first of a series of articles in Vittles which will explore restaurants and wineries that are " must-sees" in the Napa valley area.
Back to Table of Contents..
Last Update:3/10/97