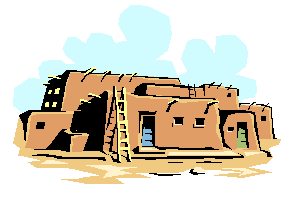 "Sample the flavor of the Southwest at Taos"
We can never remember enjoying a hotel stay more than we did on our most recent visit to Taos. We were there for the 4th annual Wine Festival that took place at nearby Taos Ski Valley, one of the Southwest's premiere ski resorts.
We stayed at the new Fechin Inn opened just six months previously in the center of Taos. The Inn is named for the Russian born painter, Nicolai Fechin who built a home in Taos in 1927 which is still on the grounds of the elegant hostelry. His house is now the Fechin House Museum open to visitors almost every day.
The Wine Festival included some 20 wineries, most from California and the events included on-Mountain and apres-Ski tastings as well as seminars and Winemaker dinners at various restaurants both at the Ski Valley as well as in Taos. Centerpiece of the Festival was the Le Grande Tasting which included a silent auction to benefit the New Mexico Nature Conservancy as well as gourmet offerings from many restaurants.
This was our second visit to Taos and it gave us the opportunity of visiting some favorite places as well as renewing some friendships made there. We had to stop by to say hi to Rudi and Marcia Zwicker at their Casa Europa which is one of the best bed and breakfast inns we have experienced anywhere. It combines several adobe houses, some over 100 years old into a modern Inn with hot tubs and a classic southwestern decor.
The afternoon appetizers served at Casa Europa are legendary and we shared some with the guests staying there from places like Dallas and Oklahoma City.
Credit it to tradition, cultural heritage, geography and the people themselves, both those who have been there for generations, or newcomers, for the unique experiences that await the visitor to Taos and almost all of New Mexico.
Taos is unique, quaint, and distinctive from almost anyplace else that you have ever been in the U.S.A. The influences of the native Americans and the Spanish that first settled the area are everywhere to be found, in the architecture, the cuisine, the arts and the way of life of the inhabitants.
Two winters in a row now we visited Taos to experience all of the above plus some winter sports available just a short way from the City.
We can think of no better way to truly capture the tradition and flavor of Taos' southwest than a stay at any of some 15 bed and breakfast that are in and surround the old city. Some are in buildings that date back over 100 and even two hundred years with thick adobe walls and open log rafter ceilings and the ever present classic rounded fireplace so traditional to the region.
At almost all of these 15 bed and breakfast establishments you will be greeted by the owners who have taken literally years to make over these old houses and ranches into modern, comfortable and homelike places that put you light years from the cares and realities of ordinary life.
Step outside any door in the Taos area and you see the Sangre de Criso mountains with the highest summits reaching over 13,000 feet. In winter for the skier this means some of the best skiing to be found anywhere in the western U.S. with completely modern ski resorts and some of the best powder snow to be found anywhere just an hour or less from town.
Taos Ski Valley offer a large variety of accommodations but staying in Taos has many pluses not the least of which are the above mentioned bed and breakfasts plus some outstanding restaurants that will introduce the visitor to the glories of the unique southwestern cuisine. New Mexico is also wine country with some 14 producing wineries in the State and many of the vintages can be described as excellent and in some cases, exceptional.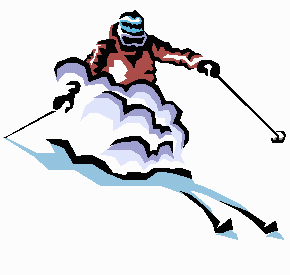 We also had to again visit Doc Martin's, the celebrated restaurant at the historic Taos Inn. And we renewed our acquaintance with Chef Patrick Lambert who has combined much of southwestern cuisine with a contemporary style that he learned in Switzerland and his native New England.
Chef Lambert presented one of the Winemaker dinners of the Festival "An Evening with Robert Pecota". Unfortunately we were a day late for this event but Patrick went over the menu with us that included five courses including mushroom wontons, warm goat cheese salad, seabass matelote, loin of lamb and almond apricot Napolean.
One afternoon we attended one of the Apres-Ski tasting which took place at the Fechin Inn with Dennis Bradick, Rocky Mountain sales manager for Pine Ridge Winery of Napa as host. Here we tasted an outstanding 1994 Stags leap Cabernet Sauvignon. We were also impressed with the 1995 Pine Ridge Chardonnay.
That Apre-Ski event held in the elegant lounge of the Fechin Inn with overstuffed chairs and wood-burning fireplace continued well into the evening thanks to the Flamenco entertainment provided by Guitarist Daniel Jaramillo and Banjo player Jim Bowie.
In fact there is live entertainment every weekend in the Lounge of the Inn with a full service bar and southwestern snacks as well. Another evening we were entertained by Classic Guitarist Martin Vee.
Skiing of course ranks as number one outdoor activity in Taos in winter and with good reason. Taos Ski Valley, now in its 41st season, is just 17 miles from town and ranks among the top western resorts for its challenging slopes as well as having one of the top rated ski schools in the country.
We were there to sample some of the freshly fallen powder snow that is considered to be as light as anywhere in the West. The terrain will challenge the best skiers and offers 11 lifts to take advantage of 2,612 feet of vertical.
Museums dot the landscape at Taos and we spent some time in three of them.
As mentioned earlier Nicolai Fechin's Home is now a museum and filled with his paintings, sculptor and woodcarving. The warmth and artistic beauty of the home was the inspiration for the adjoining Fechin Inn that bears his name. Guests at the Inn tour this museum free.
A must see for us as an early western history buff was a visit to Kit Carson's Home which is now a museum filled with the memorabilia of the early west from the evolution of firearms to photos of the early days of Taos and the furnishings of the people who lived there.
The life of Kit Carson was truly remarkable for he was trapper, mountain man, guide, military scout, soldier and political leader. The Museum was once home for Kit Carson, his wife, Josefa, and their eight children.
We also visited the Millicent Rogers Museum. A granddaughter of Standard Oil founder Henry Huttleston Rogers, she settled in Taos after spending much of her early life in Europe. In Taos she assembled a unique collection of Native American jewelry and textiles as well as pottery, all now on display in the museum.
The Museum also has a wonderful gift shop filled with southwestern jewelry, paintings and folk art.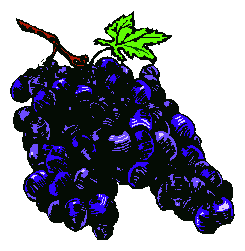 Two other dining places that we tried on this visit to Taos included Mike & Pat Ninneman's Michael's Kitchen and Jo Ann Carolla's Bravo. Both this establishments are casual but offering outstanding food. Bring a hearty appetite to Michael's for the portions are huge.
Chef Lionel Garnier at Bravo presents some unusual salads, sandwiches and soups both in the restaurant and to go. Bravo is also a complete package store and has an outstanding selection of wines from all over the world. At 4 p.m. daily Tapas are served at the Wine Bar.
We have to thank a number of people for making our short stay at Taos such an enjoyable experience especially Peter Lora, G.M. for the Fechin Inn. Also Patty Taylor of the Taos County Chamber of Commerce who suggested that we might find the Wine Festival an event worth covering. And at Taos Ski Valley Bridget Tyson acted as our hostess while putting on a first class Wine Event for over 500 people. For reservations at the Fechin Inn call 505 751-1000.
For more information on Taos call the Chamber of Commerce at 800 732-TAOS or click on line to http://laplaza.taos.nm.us. For more info on Taos Ski Valley call 505 776-2916 or 800 776-1111 for reservations. On line http://taoswebb.com/nmuse/skitaos/.
New Mexico now has 19 wineries located throughout the State. The two closest to Taos, within a 20 mile drive, are Black Mesa Winery at Velarde and La Chiripada Winery at Dixon. If time is short you can do what we did, make a stop at La Chiripada's tasting room located in the Taos Plaza.
Here we had the opportunity to taste several interesting wines including a New Mexico chardonnay aged in French and Hungarian oak. The chardonnay grapes for this vintage came from southern New Mexico vines.
A heartier white wine is Primavera, a blend of two French varietals that produce at a higher elevation and a shorter growing season. The blend is of Vidal Blanc and Villard Blanc.
La Chiripada is producing some excellent wines from little known varietals, like its Rio Embudo Red, a vintage made from a blend of Leon Millot and De Chaunac grapes.
A brother team, Pat and Mike Johnson, are the owners and winemakers at La Chiripada. Currently they are producing a full range of wines from table reds and whites to a Muscat Canelli that earned a silver medal at the National Orange Show.
We had heard a lot about the Gruet wines of New Mexico before we arrived especially the sparkling wines. So we tried both the Gruet Brut as well as the Blanc de Noir. Both were excellent and compare very well with premium California sparkling wines. Originally from the Champagne region of Frence Laurent Gruet and Farid Himeur and wife, Nathalie, moved to New Mexico to open Gruet Winery. Their modern winery and tasting room is located in Albuquerque.
Three winery tours are available in New Mexico including one that starts and ends in Taos. This tour takes you through the Sangre de Cristo Mountains and visits the five northern wineries including La Chiripada. For more information about New Mexico wines write New Mexico Wines, P.O. Box 20003, Santa Fe, N.M. 87503 or call 800 374-3061.
The Taos Bed & Breakfast Assn., has a central reservation system operating seven days a week. Room rates range from $65 to $185 accommodating every taste and budget. Toll free number 800 876-7857 seven days a week.
At Taos Ski Valley the numbers to call are 505 776-2916 for the snow report and 800 776-1111 for reservations. On line http://taoswebb.com/nmusa/skitaos/,
Back to Table of Contents..
Last Update:12/15/95
&copy 1995 Joe Hilbers All Rights Reserved.
Graphic Design by Impact Graphics