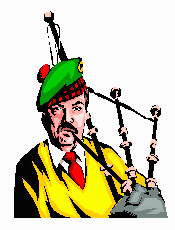 "Nova Scotia Has Much to Show the Visitor"
From Tattoo to Museums to Dinosaur Fossils.
by The Editor
In the normal scheme of things Nova Scotia would not appear to be a likely vacation destination for Southern Californians. But a recent visit to Halifax and Canada's Seaside Province by this writer revealed outstanding vacation possibilities and especially so for senior travelers.
A trip to Nova Scotia includes a visit to a different country, but with no language problem. Halifax is a city without graffiti, a city where one can wander day or night without fear of crime. It is a City, one of the oldest in North America, that is a unique blend of its historic past and its modern future. Halifax, and its sister city Dartmouth, share the second largest natural harbor in the world, the harbor used in two World Wars as staging areas for convoys of merchants ships making the hazardous crossing of a U Boat menaced North Atlantic.
Natural wonders abound in Nova Scotia. There is the Bay of Fundy with the biggest tides in the world with tides of 40 feet of more; there is Cape Breton Highlands National Park and Northumberland Strait with its unusually warm water. Lakes are everywhere, Dartmouth has 23 lakes within the City limits.
Plan on at least two weeks in Nova Scotia, one week for Halifax and environs and the second week for the countryside. Halifax has a modern International airport served by several major airlines including Canadian Air Lines and Air Canada. Several U. S. Airlines connect to Halifax from Eastern seaboard cities.
There are excellent hotels in the heart of Halifax including Sheraton Halifax, right on the waterfront, as well as The Citadel Inn, The Prince George Hotel and Cambridge Suites Hotel. Halifax is designed for walking. The City has scores of restaurants, pubs, shopping Malls, museums and historic sites all within short blocks of one another.
The waterfront at Halifax is a blend of historic l8th century buildings and modern high rises. For this writer a visit to HMCS SACKVILLE WAS a highlight. Sackville, a restored Flower class corvette that made 30 trans-Atlantic crossings escorting North Atlantic convoys in World War ll, is now Canada's Naval Memorial . The Ship is berthed at Museum wharf and open for inspection daily.
For anyone who read Nicholas Monsarrat's THE CRUEL SEA or saw the movie, a tour of Sackville is a special experience.
Halifax and sister city, Dartmouth, offer excellent dining with the emphasis on the fresh seafood that has made Nova Scotia famous. A good start for the visitor is to obtain a copy of "Taste of Nova Scotia", a guide to recommended dining establishments published annually. Member restaurants are committed to maintaining quality standards; are located throughout the Province; and are listed as part of the l0 trails that guide the tourist through Nova Scotia.
In Halifax we can personally recommend The Granite Brewery, the City's only micro-brewery and restaurant; Salty's On The Waterfront with its outstanding seaport views; and Upper Deck Waterfront Fishery and Grill located at Privateers Warehouse on the waterfront. Also the Sunday Brunch served at the Sheraton Halifax Hotel is one of the best we have ever experienced anywhere.
We mentioned the l0 trails which crisscross Nova Scottish. They are the Marconi, Fleur-de-lis, Marine , Halifax-Dartmouth, Lighthouse, which includes famed and picturesque Peggy's Cove, Evangeline, Glooscap, Sunrise, Celidh and Cabot. Each takes one on good roads to scenic and historic areas of the Province.
We took the Sunrise Trail where Scottish culture and tradition are strong. It runs through Pictou and then skirts the shoreline of Northumberland Straits. Our overnight stay was at Amherst Shore Country Inn with views of the shoreline, a totally relaxed atmosphere, completely modern accommodations and a four-course dinner on the menu nightly following cocktails.
One of our stops was at the newly opened Fundy Geological Museum which features a collection of dinosaur fossils and semi precious gems, all found on the Parrsboro shore of the Bay of Fundy with its 40 foot tides. The Museum at the Minas Basin is easily reached from either the Glooscup or Sunrise Trails.
We also toured the Jost Vineyards located at Malagash on the Northumberland Shore. Until that visit we did not know that Nova Scotia had vineyards and wineries but there are actually three producing wineries in the Province.
Thanks to a micro climate influenced by the Northumberland Strait, Jost is producing some excellent table wines from frost resistant vines developed by the Geisenheim Enology Center in Germany and the Ontario Agriculture Station.
Jost Vineyards was founded by Hans Jost when he migrated to Canada from his native Germany in the late l970s. In the Rhineland the Jost family had been wine makers and grape growers for generations. Hans Jost died a few years back but the winery and tradition has been carried on most successfully by his wife and son, also named Hans Jost. The Jost Vineyards offer winery tours, have an extensive tasting and sales room and a picnic ground for visitors.
We enjoyed Nova Scotia for many reasons not the least the wonderfully colorful place names. Names like Pugwash, Coxheath, Tidnish and Digby describe the Province's heritage so well.
Nova Scotia is far north for Southern Californians but it offers a perfect escape from the hot summers at home. The climate in summer is delightful with daytime temperatures averaging 68 to 77 degrees. If you like summer weather in San Francisco you will enjoy Halifax equally well. Nova Scotia is further east as well. It is one hour later that the East Coast of the U.S., four hours later that California.
We have never been anywhere that was better equipped for tourists that Nova Scotia. The Department of Tourism and Culture publishes a guide each year called 'NOVA SCOTIA, THE DOERS AND DREAMERS'. This book of 300 pages outlines places to go, things to see and accommodations throughout the Province. It is the best book of its kind we have ever seen.
Literature and information are available with a toll free number from the U.S. l-800-34l-6096. There are also 70 visitor information centers throughout the Province.
Back to Table of Contents..
Last Update:11/20/96
&copy 1996 Joe Hilbers All Rights Reserved.
Graphic Design by Impact Graphics