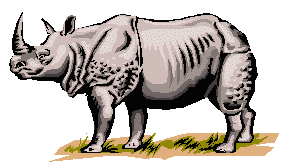 San Diego--There are family adventures here for one and all
On reflection we believe our mini vacation to San Diego was one of our better ideas. However we might just have tried to do too much in too little time.
But this is very easy to do in this City that still enjoys a compact central city with a multitude of attractions all within a few driving minutes. We started with a visit to the internationally famous San Diego Zoo in Balboa Park. And it must be said that an amazing number of people had that exact same idea on the same exact day. It had been decades since our last visit so we got aboard one of the double decked buses for an overview of all the exhibits with the idea to return to those of most interest.
One such was the Elephant Odyssey, "After 12,000 years, "they're finally back". This recently opened exhibit depicts what California wildlife was like when there were sabre tooth tigers, mammoths and such. We also visited the Reptile House to look at some of the world's most deadly and feared snakes.
The Zoo encompasses so much ground that it can accommodate a large number of visitors and yet not seem crowded. Certainly that was our impression. Parking is free. For more information, schedules and ticket prices call 619 234-3153, on the web at www.sandiegozoo.org.
Old Town
Old Town has always been one of our favorites on trips to San Diego. The area has a timeless quality and an atmosphere that at least for the visitor is serene and laid back.
This time our visit had a specific destination, Fiesta de Reyes. Here is a classic Latin plaza with several businesses including the Casa de Reyes Restaurant. This opened in May of this year and offers a Mexican Southern California fusion cuisine. It is all outdoor patio dining with a south of the border decor and ambiance. For us a leisurely luncheon is the best of good living. And on this day we had certainly found the right location. Casa de Reyes offers a big menu in a festive atmosphere with musicians strolling from tables to table with classic Mexican and Latin melodies.
We ordered the Fish tacos which came with grilled mahi mahi smothered in red and green cabbage slaw, spring cream, cheddar and avocado. Spanish rice and refried beans were added to ensure no one left hungry. Some other tempting items on the menu caught our eye as well. We love ceviche, this one was with shrimp. There was a nice selection of tamales and also Achiote-slow roasted pork. There is a full service bar and we looked wistfully at a nearby table with a couple sipping most tempting margaritas. But we still had a lot of ground to cover this day. We did enjoy a chat with General Manager Tom Hartmann and learned that prominent San Diego restaurateur Chuck Ross is owner of Casa de Reyes. We told Tom that we admired the nicely attired wait staff with their colorful red sashes and was pleased with the attentive manner of our waitress, Renee. Tom added that the restaurant has stage style entertainment on Friday and Saturday evenings. Adjacent to Casa de Reyes and under the same ownership is Barra Barra Old Town Saloon but that rates a separate story.
Before leaving Fiesta de Reyes we also had to visit the Hacienda de las Rosas Winery tasting room. This winery and vineyard is located in Romona. It also includes the Peruvian Paso Horse Ranch. Besides learning of the wines which all bear the name of a horse along with the varietal we also found out about Peruvian Paso horses, claimed to be the smoothest of Spanish riding horses. This all sounded like a possible Vittles story in the future.
We also stopped in at the Temecula Olive Oil Company, also located in the square and since we had visited this firm at their Temecula location recently moved on.
Air and Space Museum
We had long wanted to visit the San Diego Air and Space Museum and so this was the day. An added attraction was the Da Vinci Experience, a special exhibition at the Museum showing some 60 replicas of devices developed by this Italian genius. Devices like gliders, chains, military items like tanks, helicopters and a differential used in all modern automobiles are just some of the devices. There is a lot to see at this museum. Like the Apollo 9 Command Module "Gumdrop" and a life-size, replica of the 'Spirit of St. Louis'.
The World War 1 Gallery was a special interest to us since we had just read Jeff Sharra's book, 'To the Last Man' on the Layfayette Escadrille. Full size reproductions of the Red Baron's Fokker M 1 as well as the Albatros. French fighters included the Spad and Nieuport 28 flown during that four year struggle.
We spent some time at the Pacific Southwest Airline gallery. This San Diego based airline was an old friend to us since we used it countless times between Los Angeles and our publications home office in San Francisco. Photos of the stewardesses reminded us what a pretty group of women they really were. Another reminder when flying was still fun and the question these days is, 'what's happened since then?'
This museum covers the whole period of flight and it is remarkable that much of that history spans one person's life span. The San Diego Air & Space Museum is easy to find in Balboa Park at 2001 Pan American Plaza. There is plenty of free parking. The Da Vinci Experience exhibition will continue until January 2010. For more information call 619 234-8291 on the web at wwwsandiegoairand space.org.
SeaWorld
Our visit to SeaWorld was our first. There is no explanation on why it took us so long. Other plans to visit had always somehow gone awry. On this day we arrived early and strolled unhurried with Wild Arctic as our first stop. Here we got our first look at live beluga whales and walruses. The polar bears showed no interest in us, but we did not take this personally. Next came the Penguin Encounter, then a look at live Florida Manatees. The shark encounter was impressive and we could not help noticing the teeth on some of them.
We already knew all we wanted about sea lions since we have had countless arguments with them on who should have the rights to certain fishing rocks. These arguments extended over many years until I put my fishing gear away for good. The same can be said for sea otters and they too have won full rights to the abalone as far as this Writer is concerned.
Of course the main event is the Shamu Show Believe. SeaWorld covers a lot of ground and I did not realize how many people were about until the crowd starting arriving at Shamu Stadium. This was a spectacular event and the whales themselves a marvel of power and agility. No, I did not sit close enough to get a good soaking as did those in the first sixteen rows.
Much of SeaWorld is for children and since it was summer the place was full of kiddies, most carrying something wrung from their parents at one of the most numerous gift shops. To this scene I could just smugly smile and say, been there, did that. For information on hours and prices for SeaWorld located on Mission Bay in San Diego call 800 25-Shamu, on the web at wwwseaworldsandiego.com.
Back to Table of Contents..
Last Update:9/15/09
&copy 2009 Joe Hilbers All Rights Reserved.
Graphic Design by Impact Graphics