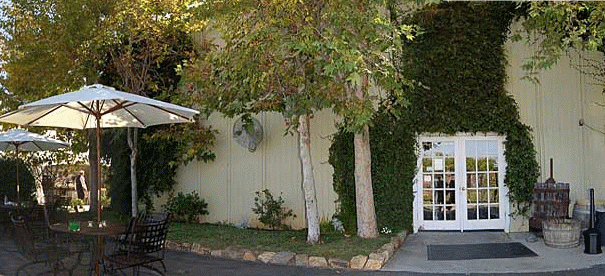 San Diego--Orfila Winery is a delight for visits and tastings
By The Editor's Vineyard
For reasons unknown San Diego wineries never seem to get the respect and fame they rightly deserve. After all the Mission Fathers were making wine there in the 1700s.
All of this brings us to Orfila Vineyards and Winery located in scenic San Pasqual Valley just 23 miles north of San Diego. Today San Pasqual Valley is best known as home to San Diego's famed Wild Animal Park as well as San Pasqual Battleground, a State Historic Park. But it also enjoys a reputation for its vineyards which enjoy a unique micro climate, cooler than much of Southern California, and currently producing outstanding Rhone and Southern Mediterranean varietals. The region also has its own appellation.
Orfila enjoys a 36 year history as a winery starting as San Pasqual Winery in 1973. But it took on a new prominence when Alejandro Orfila purchased the forty acre property in 1994. A native of Argentina he has enjoyed a prominent career as an Argentina diplomat serving as Ambassador to the United States and later Japan.
One of the reasons for our recent visit to Orfila was the announcement that Don Reha has been appointed Executive winemaker. Don has enjoyed a twenty year career starting Fetzer following studies in Enology at UC Davis. Reha sees San Pasqual vineyards as ideal for producing Rhone and Italian styled wines.
The late Leon Santoro was previously winemaker at Orfila and it was his wines we tasted on our visit to the winery. Mr. Santoro enjoyed a reputation as an excellent winemaker until his death last year.
We thought the Orfila Estate Viognier, called Lotus, outstanding. It is a blend of Viognier, Marsanne and Roussanne and did spent some time in oak. Also a superior vintage is Orfila 2007 Rose of Syrah called Hibiscus. The Syrah varietal is increasingly being used to make Rose wines and this is an excellent bottling.
When we tasted the Orfila 2006 Estate Sangiovese, called Di Collina, we had to agree with Don Reha that the region is ideal for this Italian native. The wine offered a velvet palate, smooth, soft and full of flavors. Thanks to its cooler climate cabernet sauvignon also does well in San Pasqual. We believed the Lot #34 Orfila Cabernet Sauvignon a very good example of this varietal.
Orfila Winery offers a comfortable tasting room, a spacious patio and picnic site as well as extensive facilities for weddings and large gatherings. It is located at 13455 San Pasqual Road in Escondido. Call 760 738-6500 or www.orfila.com
Back to Table of Contents..
Last Update:6/15/09
&copy 2009 Joe Hilbers All Rights Reserved.
Graphic Design by Impact Graphics