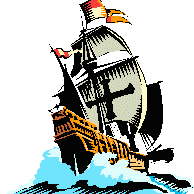 Add Oxnard when planning 'getaways' to California's Riviera"

By the Editor
Southern California has its own Riviera extending from Coronado to Santa Barbara. Tucked in between is a jewel that has not enjoyed the reputation for glamour of La Jolla or Laguna. But nevertheless offers its own unique features and most certainly must be included when talking about that fabulous stretch of Pacific Ocean shoreline.
It is Oxnard which because of its roots as a farming and ranching community has been somewhat neglected as a seashore city. Yet it enjoys all the scenery, services, accommodations and activities of its more publicized neighbors.
Thanks to its location north of the giant Metropolis with its horrendous traffic going mostly in the opposite direction it is an ideal destination for people living in the Simi, Santa Clarita, San Fernando and Antelope Valleys.
In summer it is a wonderful retreat from the high temperatures that these areas of Southern California experience in the dog days of July and August. On any given day Oxnard and environs will be at least 20 degrees cooler. And in most instances we are talking about a drive never more than two hours in length.
We recently experienced first hand some of the activities that Oxnard has to offer the visitor. Ours was a mini getaway which gave us a close look at this coastal city, now the largest in Ventura County with over 160,000 residents. Our visit revealed any number of activities ranging from factory store centers, to upscale hotels, fine dining and just about every type of outdoor recreational activity.
In Oxnard itself a great place to start is Heritage Square with its splendid collection of 19th century mansions. The houses were moved to the Square mostly from surrounding farms and ranches and now can be visited in eloquent surroundings which include 600 species of plants and flowers.
Gary Blum, Facilities Manager for the Square, was our guide and related a little bit of history about a little brick building located on the Square when he learned this writer was interested in wine.
The building is a replica of the Gottfried Maulhardt Winery. The original was build in 1876 in Oxnard and its history is linked to the first Catholic church established in the Santa Clara Valley in 1877. It seems that the winery was used to store the Sacramental wine. Unknown is whether wine was actually made at the site.
Here too is the 50 seat Pelit Playhouse where the Elite Theatre Company presents five or six plays each year ranging from comedy to drama. Heritage Square is also the location for concerts held each week during the summer often drawing crowds of 5 or six hundred people.
A must for this writer on our exploratory visit was the Ventura County Maritime Museum located at Channel Islands Harbor. Here is a wonderful collection of art by marine painters spanning several centuries.
Also 36 models of ships dating back to 4000 B.C. that trace the evolution from oars to sail to steam and modern diesel power. Here is a place to delight people of all ages. It has become a must visit for school children from all over the region. The Museum also shows the first inhabitants of the region, the Chumash Indians who were themselves wonderful sailors. And then in the passage of time to the otter hunters and whalers that followed.
Also how the modern harbor at Port Hueneme was developed. The Museum is located at 2731 S. Victoria Avenue and is open Thursdays through Mondays from 11 a.m. to 5 p.m. Admission is free, donations welcomed. Thanks to the efforts of over 100 volunteer docents the Museum is a most rewarding experience. It was our good fortune to have Jack Ward, a retired U.S. Navy Ships Engineer as our guide on our visit.
The Channel Islands Harbor is also the gateway to Anacapa Island which we described in the last issue of Vittles. One nice way to get a truly good picture of the Harbor is to take the Channel Islands Water Taxi, also known as the Harbor Hopper, which is exactly what we did. This delightful little craft gives a complete tour of the harbor with stops at shops and restaurants. Don Mahoney was our pilot and with years of experience as a harbor master before his retirement he knew all about the many types of craft including the fishing fleet that operates from Channel Islands. Call 805 985-4677 for more information.
We especially enjoyed looking at the names of the docked boats often expressing the ideals of the owner. Sea Mist, Happy Hooker ll, Sea Dreams, Pot of Luck, Rover, and on and on.
One afternoon we moved inland from the coast to Lake Casitas, one of Ventura County's most popular destinations for camping, boating and fishing. It is also famous for its wildlife which can be seen in a completely natural setting.
To see this wonderful retreat for bird and wild animal life we took a boat trip conducted by the Center for Earth Concerns which is based in neighboring Ojai. This all electric pontoon boat took us on a two hour cruise around the lake with Naturalist Ed Rubin as our host and narrator.
As promised we saw Great Blue Herons, Grebes, Coots as they danced and walked on the water and even a deer or two. This cruise was serenity personified since with electric power it is silent. The boat, shaded with comfortable seating, glided into quiet coves to view birds and animals. The Lake includes on Island which is off limits to people permiting the wildlife to have a habitat with no human interference. This cruise is a delight for children and adults alike and Ed showered us with facts about both the wildlife and history of the area.
Lake Casitas is located 12 miles inland from Ventura on Hwy 33. For more information about Earth Concerns cruises call 805 701.2049.
Oxnard has accommodations ranging from motels to hotels fronting either the Channel Islands Harbor or the seashore. We stayed at Marriott Residence Inn which is nicely centered for quick access either to downtown Oxnard or the Harbor and beaches. Located at 2101 W. Vineyard Avenue it is just five minutes from Highway 101 taking the Vineyard offramp. It also is adjacent to the 6,700 yard River Ridge Golf Club.
Our room was more like a Guest House since it was equipped with a complete kitchen including stove, refrig and microwave. And an inviting comfortable sofa in front of a real wood burning fireplace. Alas we never seem to have that kind of time.
We had the opportunity to sample some of Oxnard's restaurants with happy results. One evening it was Italian fare at newly opened La Dolce Vita di Mare at 301 E. Hueneme Road in Port Hueneme. This is a second restaurant for Proprietor Michelle Christopher. Her original La Dolce Vita is located at Channel Islands Harbor. And it was from this original location that we obtained our tasty box lunches both for our Lake Casitas adventure as well as our day on Anacapa Island.
Our entree was a well prepared Veal Piccatta showing that the kitchen does know its business. This from a selection including Shrimp Scampi, linguini with clams and a pork scaloppini Marsala.
Another evening we were at Cabo Seafood Grill & Cantina. This restaurant was a delight not only for the Mexican cuisine, tortillas made while you watch, and guacamole made tableside to your order, but for its nightly throng of happy diners. Cabo is located at 1041 South Oxnard Blvd., in the City and offers patio dining as well as a well stocked bar. Huge mounds of tasty entrees arrived at our table and this writer's steak and shrimp combo plate was excellent and generous.
At Channel Islands Harbor we dined one evening at Sea Fresh Restaurant with its picturesque location overlooking the marina and its decor patterned after a ship's interior. It also offers a sushi and oyster bar and a fresh fish market. It is located at 3600 S. Harbor Blvd. Sea Fresh also has locations in Ojai and Thousand Oaks. Here entrees ranged from a Ayrekua Bouillabaisse to grilled halibut to a shrimp and scallop pasta in a pesto sauce with fresh basil and pine nuts which was what we ordered. And a huge portion which defied our best efforts to finish.
As with all our junkets there are always the things we wanted to do and did not have the time. We would have liked to wander around Plaza Park which is in the center of downtown Oxnard and enjoy its Pagoda styled bandstand which dates back almost a full century.
We positively will return to spend some time at the Carnegie Art Museum with its striking early 20th century exterior. We would also like to spend a lazy day at Oxnard State Beach Park or perhaps take our RV to McGrath State Beach with its excellent campground.
For Southern Californians, especially those living in its Valleys, Oxnard offers an uncrowded retreat with a cool climate and seaside setting and all only a short automobile drive from home.
Back to Table of Contents..
Last Update:3/2/02
&copy 1999 Joe Hilbers All Rights Reserved.
Graphic Design by Impact Graphics