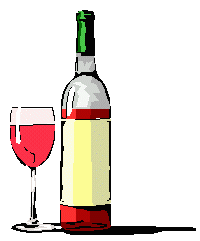 Studio City--"Palandri wines from western Australia show well at Sunset Strip event"
.. By The Editor's Vineyard
The Key Club on the Sunset Strip was the place where Palandri wines from Australia held an evening devoted to its wines and Aussie music. Minus facial jewelry, like some of those present, this Writer enjoyed the wines and the distinctive brilliant packaging.
Palandri entered the U.S. market this year after its beginnings in western Australia in 1999. West Australia with its shores on the Indian Ocean is one of the newest of that country's wine regions. But quality rates high since while producing only three per cent of the Aussie wines it has about 25 per cent of the premium bottlings.
While crunching some of Executive Chef Jeffrey Haines tasty appetizers we sampled all the bottlings including the 2004 chardonnay, 2002 Cabernet Merlot, 2001 Shiraz, and 2002 Cabernet Sauvignon. Also two newly released wines from Palandri with screw cap closures--2004 Boundary Road Sauvignon Blanc and 2002 Boundary Road Shiraz. The Boundry wines are priced at $10, the Palandri wines from $12 to $14 a bottle.
We thought the 2001 Shiraz and the 2002 Cabernet Sauvignon quality bottlings and showed value at the $14 price tag. We chatted with Paul Heinicke, V.P. of marketing for North America, who has an extensive background in Australian wine sales. Currently he headquarters from San Francisco. We also visited the Palandri website at www.palandri.biz. We were searching for where the Palandri name came from but came up empty since no one connected with the winery is so named. We leave you with that mystery.
More Thievery
We liked the idea of the one liter jug for the newly released Three Thieves 2004 Pinot Noir. Its an attractive package although the black type on red background is hard to read. The grapes came from Circle K Ranch in the Clarksburg district near Lodi and the wine includes 20 per cent Syrah. The clear glass, one liter jug with screw cap has a $11 price tag and we found the wine very mellow with soft flavors and a pleasant aroma. The screw cap is handy and we used a little of the wine with good effect on a recent chicken cacciatore saving the rest for another occasion. We think Winemaker Joel Gott is on to something with this unique package.
The popularity of pinot noir is bringing out many new releases. Winemaker Robert Stashak is showing a 2003 Coastal Ridge P:inot Noir. This wine has a soft touch on the palate with 11.9 per cent alcohol but offers satisfying flavors and pleasant aroma.
Also released the 2004 Coastal Ridge Pinot Grigio. We liked its soft finish and plentiful fruit flavors. This two wines offer a nice way to edge into new varietals and the $7 price tags promise a soft landing as well.
Barbera is a grape that has a mixed reputation both in its native Piedmont as well as in California. In Italy it is often described as 'deep and heavy'. Montevina has been making fine vintages of this varietal for three decades. Winemaker Chris Leamy calls it a 'roguish' varietal' and something of a cowboy wine. However the 2003 Montevina Terry d'Oro Barbera certainly hits the mark as one of the best wines, of this varietal, the Writer has tasted in some time. Barbera has a natural high acidity and this vintage has retained natural flavors of fruit and spice. A careful mix of American, French and Hungarian oak aged this bottling to perfection. We confess to a certain greed here, we did not even want to share our bottle.
Terra d'Oro is the label for the reserve wines of Montevina which is located in Plymouth as the Valley gives way to the Sierra foothills in Almador County. This is great zinfandel country and each year one looks forward to some of the wines of this California native released by Montevina. The Terra d'Oro Deaver Vineyard 100 year old Vine 2003 Zinfandel is a rare treat for those of us who truly appreciate this varietal. Just the fact that this vineyard has bested the mark of time since 1881 adds to the glory of the wine. Rich flavors and aromas abound in this bottling. On the palate the wine lasts and lasts.
In Italy Sangiovese is best known as the principal varietal in a blend that becomes chianti, that famed export of Tuscany. Here in California most winemakers make Sangiovese to stand on its own as a varietal. This is true with Terra d'Oro 2002 Sangiovese. At 14.5 per cent alcohol this vintage has much to offer. Hearty, complex, aromas of spice and everything nice promptly show up in the glass. A great way to move away from traditional red varietals and on to something new and different.
We confess that nothing is dearer to this Writer's heart than the opportunity to try different varietals or blends of such. For us the true joy of wine is the infinite variety, the difference of each vintage, the unique qualities of different grapes and where they are grown.
Petit Verdot is one of the five red grapes in Bordeaux that are traditionally used in blending the wines of that region. The grape also does well in Chile and in California but acreage is small here and is rarely bottled as a distinct varietal. So it was with cheers to Trinchero Napa Valley and Winemaker Joe Shirley for bringing to market the Trinchero Napa Reserve Petit Verdot 2003. We could not wait to open a bottle. Trinchero has a small vineyard of the grape near St. Helena in the heart of the Napa Valley and Joe Shirley generally uses the grapes in the blend of Trinchero meritage wines.
But here is a vintage, 100 per cent of Petit Verdot, deep in color, full of intensity and most of all bold in aroma and palate. Hearty is the word here and a wine that goes best with red me
The rolling hills of south Napa Valley facing San Pablo Bay was the source for most of the grapes of Trinchero Family 2004 Napa Pinot Noir. This region, named Carneros, has proven to be perfect for the Burgundian varietites--Pinot Noir and Chardonnay. This is a very good bottle of Pinot Noir, even those jokers from 'Sideways' would have enjoyed it.
Winemaker Shirley shows a lot with this bottling--heady aroma and flavors and a finish that lasts and lasts. At $12 this wine is truly a bargain. Hurry and get some.
Back to Table of Contents..

Last Update:12/10/05
&copy 2005 Joe Hilbers All Rights Reserved.
Graphic Design by Impact Graphics