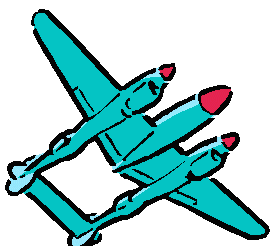 Things to do in Palm Springs and the Cochella Valley
by The Editor
Now and again we feel the need to spend sometime in the desert. Almost always in the late Fall or Winter. So recently we once again made the short trip to Palm Springs and environs.
We stayed at the Miramonte Resort in Indian Wells, a very happy choice indeed. Here we were pampered in decadent luxury. If the staff of the Miramonte forgot anything in the way of amenities we never discovered it.
Situated in Indian Wells on Highway 111, the Miramonte Resort opened in 1998 with 225 luxurious rooms and Italian villas surrounded by 11 acres of wonderfully landscaped gardens, two pools and Jacuzzi.
Tearing ourselves away from this Mediterranean style resort was not easy but we did have an agenda. Both the Palm Springs Desert Museum and the new Palm Springs Air Museum were places we wanted to visit and write about.
The Desert Museum is a cultural haven for the whole Coachella Valley offering residents and visitors alike not only exhibitions of 19th and 20th century art and natural science but a whole calendar of performing art events.
This Museum is unique in that it includes the 437 seat Annenberg Theater where there is a full schedule of live performances in music and theater as well as dance.
Of special interest to this writer are the Nature Hikes which allows those that appreciate the outdoors to participate in walks and hikes accompanied by competent guides.These take place on a regular schedule departing each Wednesday and Saturday. They are all rated as to difficulty--easy, moderate, strenuous or very strenuous.
The Museum offers a full calendar of these hikes from October through April each year.
We were fortunate to visit the Museum while the John Register Special Exhibition was being shown. His art is a capsule look at American life in the mid twentieth century.
The Museum's collection of George Montgomery's many talents is most worthwhile. As an actor George Montgomery starred in dozens of westerns as well as many other films. Posters of these films are exhibited as well as his paintings, bronze sculpture and hand crafted furniture that he made.
The Roadrunner, symbol of desert wildlife, is the subject of a special exhibit currently being shown and it is, of course, a great favorite with children.
The Palm Springs Desert Museum is located at 101 Museum Drive in Palm Springs backed against Mt. San Jancito. Museum hours are Tuesday thru Saturday 10 a.m. to 5 p.m., Sunday from Noon to 5 p.m., closed Mondays and Holidays. For information call 760 325-4490 or check the website at www.psmuseum.org.
Now in its third year the Palm Springs Air Museum is dedicated to American Air Power of World War ll. Divided in two hangers are the Army Air Corp planes that battled Germans over the skies of Europe and in the second the Army and Navy planes that won the skies over the South Pacific from the Japanese.
Besides the planes themselves this Museum has many volunteers, docents who in some instances actually flew the planes during World War ll in combat. At this Museum you can talk and be guided by men that actually experienced the trying times in battlefields that stretched from Europe and the Middle East to Asia and the South Pacific.
Our guide was Dick Clark who is also web master for the Museum's website at www.air-museum.org. The planes flown in Europe on display include an English Spitfire, victor of the Battle of Britain, as well as the P 51 Mustang whose legendary performance finally mastered the Luftwaffe over the skies of Germany.
Besides the Hellcats and Torpedo bombers that played havoc with the Japanese in the Pacific War there are miniatures of U.S. Navy submarines, aircraft carries, cruisers and battleships of that era. Illustrating some of the battle scenes are the paintings of Artist Stan Stokes, who is a resident of Palm Desert.
The Palm Springs Air Museum is located at the International Airport at 745 N. Gene Autry Trail in Palm Springs. The Museum is open daily from 10 a.m. to 5 p.m. Besides the exhibition of airplanes both indoors and on the tarmac there are continuous movies and videos and an extensive library. There is always a series of special events including exhibitions of both historic and modern aircraft. For more information call 760 778-6262 or check the website.
A visit to Palm Springs for us is never complete without a trip on the Palm Spring Aerial Tramway. The Tramway is a magic carpet that takes one from desert to mountain in a matter of minutes, from 2,643 feet at its base to 8,516 feet at the top.
On top you have those marvelous vistas back to the Coachella Valley and the Salton Sea some 80 miles distant. And one is at the gateway to Mt. San Jacinto State Park with its hiking trails and opportunities for year-round recreation.
Open in September 1963 the Tramway now has been host to 12 million visitors. Work has already begun on new "rotating" tramcars which will be fitted onto the Tram during the summer of 2000.
The new tramcars will rotate slowly as the cars ascend or descend the mountain, providing a full 360 degree viewing experience for passengers. The new cars will also be roomier for passengers and offer larger viewing area with more windows.
When completed the Palm Springs Tramway will be the only one in North America with the new style tram cars and only one of three in the whole world so equipped.
On Top there is a full service restaurant, a gift shop, and a movie that shows how the Tram was originally built. It is also the starting point for 54 miles of hiking trails in the State Park. These trails include nature walks as well as the five and one-half mile trek to the top of 10,804 foot Mt. San Jacinto.
The Tram runs every day from 10 a.m. to 8 p.m; on weekends from 8 a.m. During the summer of 2000 the Tram will be closed for a period for construction. For information call 1 888 555-Tram or log on at www.pstramway.com.
All this activity made retreat to the Miramonte Resort something to look forward to especially the Bellavista Bar and Brissago, the northern Italian Bistro featuring the goodies of Chef Robert Briskman.
Both the lounge and restaurant offer indoor as well as patio seating. Our group brought big appetites to Brissago. We started with an unusual Calamarai Fritti, prepared with bell peppers and basil vinaigrette. Also the Zuppa Fagioli Bianchi Toscani, that famous Tuscan white bean soup.
Mislabeled as light fare was the Insalata di Antipasto which turned out to be a huge offering of Italian deli meats, Pepperoccini, cheeses and grilled marinated vegetables tossed with an herb vinaigrette.
Not to be outdone was the Farfalle con Pollo e Piselli--bowtie pasta served with rotisserie smoked chicken, roasted peppers, black olives and capers.
Some difficulty was experienced in choosing from entrees like the grilled Provimi veal chop served with sauteed mushrooms, demi-glace and a touch of cream or the Alaskan halibut wrapped in paper thin sweet potato served atop mushroom and artichoke ragout, finished with saffron broth or the Scalloppini medallions sauteed with lemon, capers and pinot grigio.
After this kind of dining an evening walk through the lush gardens of Miramonte was a must for us. Also the opportunity to contemplate the short but happy experience our Desert visit was.
Miramonte Resort is located at 76-477 Highway 111 in Indian Wells across the Street from The Golf Resorts. For information or reservations call 800 237-2926, fax 760 568-0541 or on the web at www.miramonte-resort.com.
Back to Table of Contents..
Last Update:1/10/00
&copy 2000 Joe Hilbers All Rights Reserved.
Graphic Design by Impact Graphics