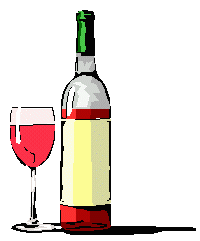 Australia's Barossa Valley shows winemaking history
The Editor's Vineyard

When it comes to vineyards and making wine Australians have their own story to tell. For it was in the mid 1800s that hardy folk settled in the Barossa Valley in South Australia. The boundaries of the region became known as the Seven Special Surveys.
The Peter Lehmann Winery has continued the tradition by producing wines from old vineyards and calling it The Seven Surveys. Since some of the first plantings were of Grenache, Shiraz and Mourvedre, that is the blend of this wine. Importer into the U.S. is the Hess Collection Winery. The old vines have provided rich flavors and 12 months in French and American oak have softened the tannins.
Few argue about the quality of Australian Shiraz. For its 2005 Barossa Shiraz Peter Lehmann used grapes from vineyards that have been planted with this varietal since the mid 1800s. This wine offers depth in its color as well as the deep flavors so typical of this grape. At 14.5 per cent alcohol the wine is rich without being overpowering.
Both the Seven Surveys and Barossa Shiraz sell for $15, making them an exceptional buy.
Closer to home a Napa Valley Cabernet Sauvignon at a most reasonable price to consider is 2004 Napa Ridge Cabernet Sauvignon. Winemaker Robert Stashak has a winner here with a wine that offers varietal flavors with soft tannins and a long finish. Just right for the holidays and hard to beat with a $12 price tag.
Back to Table of Contents..
Last Update:11/25/07
&copy 2007 Joe Hilbers All Rights Reserved.
Graphic Design by Impact Graphics