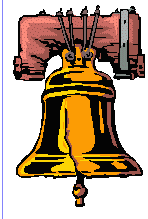 Philadelphia has worked hard to please and captivate tourists
City has retained its early American architecture
Pointing to Philadelphia as a destination vacation for both Americans and foreign visitors has been the design of City officials for a number of years and after our recent visit, our first, we must say that the concept is sound and the product is as advertised.
We thoroughly enjoyed our five days in Philadelphia for any number of reasons and we will list a good many of them here. The City has a wonderful design thanks to Founder William Penn and almost everything you will want to see and visit is just minutes away. In this respect it reminds us of two California cities that are easily accessible for visitors, San Diego and San Francisco.
Most people will think of Philadelphia as the home of Independence Hall and the site of the Liberty Bell. And indeed they are here and throngs of visitors see both every day of the year.
Philadelphia has its own Chinatown which we visited and a 100 year old Italian market and we were there too. We learned so much about the City--that it was the first real City in America, that it has a long tradition as a sea port, that its shipyards played vital roles in all of the Country's wars. And that it has retained its early American heritage in architecture better that any other major City in the country.
It was exciting to visit homes where George Washington, Thomas Jefferson and other great American heroes actually worked and lived and the places where they went for recreation.
Philadelphia is also home to wonderful museums. If you plan a visit be sure to bring the children and the grandchildren. They will love the Franklin Institute Science Museum which offer hands on exhibits for children to explore many wonders of science. We were as long time railroad buffs fascinated with the early rail exhibition in the basement of the museum which includes a full sized Baldwin locomotive.
We were fortunate to visit the Philadelphia Museum of Art during a special exhibition of Cezanne works. Collected from other museums world wide, the exhibit showed some 200 oil paintings, watercolors and sketches of the famed Provence artist. If you saw the movie "Rocky" you will recognize the Museum of Art, it is where he ran up and down the steps in training. The site also offers a marvelous view of Philadelphia's Parkway and the wonderful architecture of its buildings.
Children can have a wonderful afternoon at the new Independence Seaport Museum at Penn's Landing on the shore of the Deleware River, and so did this writer. Here is a place to learn about Philadelphia's seafaring past and its role in America's history. Docked nearby is the U.S.S. Becuna, a World War 11 submarine, as well as the U.S.S. Olympia, a turn of the century Cruiser that was part of Admiral Dewey's fleet at the battle of Manila Bay during the Spanish-American War.
Both are open to the public for viewing and this writer explored both from stem to stern. Also at Penn's Landing is the Ferry that will take you across the River to Camden, site of the New Jersey State Aquarium, which among its many attractions has one of the largest salt water viewing tanks in the world. We thoroughly enjoyed the museum and the Ferry ride offers wonderful views of Philadelphia's new skyline and great photo opportunities as well.
All the major hotel chains have hotels in Philadelphia, and all in the central city. We stayed at the Ritz Carlton Hotel and enjoyed all the amenities this hotel chain is noted for. The Bellevue Hotel is a classic hotel displaying the luxuries of another era. To enjoy some of this spendor spend a little time in the Ethel Barrymore Room like we did. The Four Seasons Hotel has a wonderful location at Logan Square, one of the many parks that grace the central city, and its dining room, Villages, is rated as one of the best in the country.
The City of Philadephia has made it especially easy for visitors to move around in the Central City and the places of interest with a special bus service called the Philly PHLASH. This bus allows you to ride throughout the main city and points of interest for $1.50 or you can get an all-day pass for $3. and ride and ride and ride.
Dining in Philadelphia offers something for everyone. We dined at outstanding nationally known restaurants like The Garden and the White Dog Cafe and historic City Tavern but we also thoroughly enjoyed our breakfast at the Down Home Diner in the Reading Terminal Market, a must see for anyone interested in good things to eat.
The Rock Lobster, on the Shore, is one of the hot spots for entertainment as well as dining and we were there for their famed lobster. And of course we couldn't leave the City without trying a Philadelphia cheese steak at Jim's Steaks on South Street which is developing into another restaurant row.
Don't miss the Tippler's Tour which includes going to some of Philadelphia's historic taverns and enjoying a libation of the kind enjoyed in Colonial times.
The delights of Philadelphia were many but our lasting impression is of a place where everything is close at hand. If you like to walk it is the City for you, and if you want to forget about driving your own car for awhile you can do so in Philly. And if you want to get a closer look at an earlier time in America, a look at what Colonial America looked like, well then go to Philadelphia and plan on staying awhile. You just won't be able to do it in a day or two.
There is an awful lot to do and see in Philadelphia. And to make it all really easy there is the Philadelphia Convention & Visitors Bureau which has guide books, maps and and suggestions to suit almost everyone's interests. Call 215 636-3300.
Back to Table of Contents..
Last Update:9/15/96
&copy 1996 Joe Hilbers All Rights Reserved.
Graphic Design by Impact Graphics