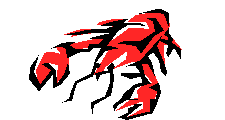 Portugal's Algarve Coast lived up to its name
By Vern Lanegrasse, The Hollywood Chef
I flew Continental airlines from Los Angeles to Newark, N.J., and then on to Lisbon. It was a comfortable flight with good service from the entire staff on board.
Arriving early in the morning we had a half day to do some sight-seeing in Lisbon. To me Lisbon is a mixture of New Orleans, San Francisco and Paris. All three are favorite cities of mine and Lisbon offers all they offer and more. I loved being there.
In the early afternoon we flew to Faro on the Algarve Coast in Southern Portugal. A twenty minute drive brought us to the magnificently beautiful Hotel Quinta do Lago. A five star property situated in its own gardens amid 1,780 acres of woods, hills and manicured fairways on the Atlantic Ocean in one of the sunniest regions of the world, the Algarve. It overlooks the Ria Formosa Estuary which attracts annual bird migrations.
I was so impressed with this beautiful country and its warm and friendly people. Spring blossoms were in full bloom. Gentle hills scattered with pine trees complement the finest location on the Algarve coast, a haven for golfers, gourmets, tennis players, birdwatchers, water and other sports enthusiasts. Miles of golden sandy beaches are accessed by a picturesque wooden bridge across the estuary that is a protected sanctuary to many rare birds. En route to the beach is Gigi's, an independent, al fresco restaurant offering grilled seafood.
Quinta do Lago is a member of the exquisite Orient-Express Hotels group with Mr. Sandro Favris as the general manager. You have a choice of four different venues for dining if you don't desire room service. I so enjoyed the casual poolside Barbecue. The overwhelming buffets were filled with many of the local dishes and the fresh grilled fish and meat entrees were superb. In the elegant Ca d'oro Restaurant we were served authentic Italian Cuisine with a classic guitarist playing international songs in candlelight. The Navegadores Restaurant offered traditional Portuguese and Continental dishes. The walls here are covered with hand-painted Portuguese tiles. The Laguna Bar is where we met each evening to enjoy a beverage before dinner to look at the fabulous sunsets.
If you wish there are complete health club facilities with a spa Package. Bicycles are available as well as horseback riding, clay pigeon shooting, deep water fishing, water skiing, windsurfing, sailing, canoeing, tennis, golf, table tennis and there are also two snooker tables. Two swimming pools are available, one indoors the other outside.
During our stay we visited the Santo Antonio Church (16th to 18th century) as well as Lagos and Sagres. A Portuguese expedition left Lagos to capture Ceuta in North Africa and the town was a center for the maritime discoveries. The walls and bulwarks of the city date back from the 13th century to the l5th century and are the longest in the Algarve. One can still see remains of the first slave Market, though it has been reduced to covered portico with columns and arches all around.
We had lunch on Castelejo Beach where we tasted cataplana. The fishermen came in with their catch of the day and the chef prepared it for us. The grilled sardines were outstanding. We continued on to Vila do Bispo to enjoy the Southwestern coast which is of great natural beauty. The lighthouse at Cabo de Sao Vincente is majestic. You realize you are a part of world history when you visit Portugal as so many discoveries were made by their fore-fathers.
After three days I hated to leave Hotel Quinta do Lago as I felt so at home in this magnificent natural setting in a hotel that was designed to give you the best views, great service, outstanding food and the best wines of the country.
Back to Table of Contents..
Last Update:12/5/97
&copy 1997 Joe Hilbers All Rights Reserved.
Graphic Design by Impact Graphics