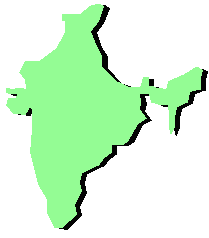 Santa Monica--Pradeep's shows an award winning Indian cuisine State


After our recent dining experience we must report that Pradeep's in Santa Monica is one of the best Indian restaurants we have ever visited.
This engaging restaurant located at 1405 Montana Avenue is family operated with owner-chef Pradeep Shastri in the kitchen and his charming wife, Ranjana, acting as manager and hostess.
While new to us Pradeep's has been delighting diners for six years at its Montana Avenue location. Chef Pradeep has an impressive background working in India, Europe and then a stint at the Century Plaza Hotel in Century City.
Chef Pradeep has married some classic Indian dishes with a California style of low fat, low cholesterol and absolute freshness of ingredients.
Our dining experience opened with an organic tofu and greens salad for my partner and a Tandoori chicken Pakora, fried with lentil flower, mint and tamarind chutney. And a couple of orders of that wonderful Nan.
Our entrees included a Saag dish--chicken white meat with slowly cooked spinach and mustard greens infused with thick curry sauce and aromatic spices; and one of the Chef's own creations--a Bhurta with lamb, curry infused roasted eggplant sauce and served with basmati rice, baby organic greens and exotic chutneys.
Spicy dishes are not our thing. We asked that the Bhurta curry be extra mild and that is exactly the way it was prepared. Everything at this restaurant is prepared on order. Prices are modest and portions generous.
For those who favor Indian vegetarian entrees eight are listed on the menu. There is a whole list of Pradeep's Own special creations including Pradeep's salmon, tandoori marinated with turmeric and cilantro and served with mashed potatoes, organic greens and balsamic and mint chutney. For those who like spice and peppers there are Vindaloo dishes, choice of chicken, lamb, shrimp or salmon--an aromatic curry stew with Idaho potatoes.
We finished our dinner with a pistachio and saffron flavored ice cream. Pradeep's has a modest wine list and some beers imported from India.
Pradeep's is open five days a week for lunch and dinner 11:30 a.m. to 9:30 p.m.. On Sunday and Monday open only for dinner from 4 p.m. to 9:30 p.m. This is a family restaurant both in ownership and clientele. Two streetside tables add to the serene ambiance. Telephone 310 393-1467, on the web www.Pradeepsindiancuisine.com.
Back to Table of Contents..
Last Update:3/1/02
&copy 2002 Joe Hilbers All Rights Reserved.
Graphic Design by Impact Graphics