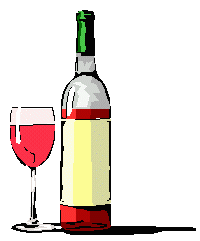 "West Hollywood--19 Southland chefs showed their best at Quady Elysium matchup"
By The Editor
The elegant Wyndham Bel Age Hotel in West Hollywood was the place where Quady Winery conducted its seventeenth annual wine and food pairing competition for chefs of top restaurants.
Quady has long established its reputation on its dessert wines and this year was no different. What was different was the fact that in previous years the chefs competed with desserts.
Laurel Quady explained to this Writer that a change had been made and that this year the chefs were challenged to create an entree to be enjoyed with Quady's Elysium, a Black Muscat, popular in Europe but seldom produced in the U.S.
Usually a wine made to go with desserts or as an aperitif this Quady bottling enjoyed remarkable soft aromas and all the wondrous flavors of the muscat grape. The 19 restaurants entered in the competition ranged from Santa Barbara to Riverside. When the panel of judges, made up of food writers, had completed their work the winners were announced.
In first place was Andrew Pastore and Michael Wray, chefs at the White Lotus Sushi Bar and Euro Asian restaurant located in Hollywood. In second place was Chef Joseph Giullard from Windows Steaks & Martinis located atop the TransAmerica Tower in downtown Los Angeles. Third place honors went to Chef Tommy Harase of Katsuya Restaurant in Encino.
The White Lotus winning entree was Balsamic Glaze Whole Squab with Hudson Valley Foie Gras, bing cherry currant served with lychee compote and almanac and green peppercorns.
Chef Gillard's creation was duo of American Kurobuta pork with raised shank with blue cheese, bread pudding and Elysium pomegranate reduction. Katsuya' chef Tommy Harase presented grilled Kobe beef with gongonzola miso sauce and summer truffle risotto.
My advice is don't try to make these at home. We onlookers at the event had the opportunity to try most of the chefs creations. This Writer moved from table to table with glass of Elysium in hand trying the chefs best.
However with 19 entrees we confess to falling far short of trying all of them, no matter how tempting. However what was apparent was the dazzling array of talent shown both by the chefs and Andrew and Laurel Quady with their Elysium.
In this Writer's opinion there were no losers in this competition.
Back to Table of Contents..
Last Update:9/5/04
&copy 2004 Joe Hilbers All Rights Reserved.
Graphic Design by Impact Graphics