"Temecula Valley has become an all season tourist mecca" by The Editor
.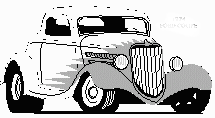 In a single decade Temecula and the surrounding Valley have become popular tourist and resort destinations for Southern Californians.
There are a good many reasons for this popularity. One is the recognition of the Temecula Valley as a premiere grape growing and wine producing area with twelve wineries.
Then the rediscovery of Old Town Temecula. Here is a place with a history. The Town originally was a Stop on the Butterfield Overland Stage. In 1882 it became an important waystation when the Santa Fe Railroad built its rails through the Valley.
Old Town Temecula is now an "Historical Preservation District" With the antique look of its buildings and reconstruction of its main street the District draws visitors and tourists year-round. The $5 million streetscape improvement project included new broadwalks, sidewalks, Lantern-style Street lights, benches, landscaping and a permanent sound system along the main thoroughfare.
All of this development has preserved the Old West decor and history of the City.
Much of the area's popularity can be traced to special events. The Temecula Valley Balloon and Wine Festival has been held each Spring since 1983 and has introduced thousands of visitors to the area.
This year the event will take place May 1 and 2. As it grew in popularity and in numbers of visitors the Festival moved to its present location at Lake Skinner Recreation area a few miles east of the City.
Most recently Temecula hosted the 13th annual Rod Run '99. In one February weekend over 800 classic cars and street rods took part in a series of events including a Poker Run Cruise. In this event the classic autos tour Temecula Valley streets in search of a winning hand.
We had the opportunity to preview the Rod Run with some members of the Press. And some of the auto classics were on hand as well. It was this Writer's good fortune to spend the day with Neil Gallagher in his 1935 Ford Coupe. It was great fun receiving admiring high fives and thumbs up from passersby as we motored through town.
In this beautifully restored car we toured parts of the Valley including Callaway Vineyards and Winery, Temecula Creek Resort and Golf Club and the Pechanga Entertainment Center. At Pechanga we were guests at a barbecue luncheon.
At Callaway we tasted some of the new varietals and vintages being created by Winemaker Dwayne Helmuth. It is always exciting when California winemakers develop new wines from time-honored European grape types. Some memorable wines tasted that day included a 1994 Nebbiolo. We found this wine brilliant in color and complex with intense flavors but remarkably smooth on the palate.
Also a must was tasting the 1997 Viognier. We were familiar with earlier vintages of this French white grape from Winemaker Helmuth. And pleased to report the newest vintage continued the high quality of the first bottlings.. For us it is a welcome change from chardonnay and sauvignon blanc.
Another vintage worthy of special note was the 1997 Pinot Gris. Here is an Italian grape from the Piedmont that shows great promise under the Callaway label.
Each year the Rod Run is a free family-oriented event where owners exhibit and show their pre-1970 vehicles to admiring spectators.
The Rod Run is sponsored by the Temecula Town Association, a non-profit organization which turns over any profits to local charities.
One of many year-round activities in the Valley is wine touring. This is Southern California's very own wine country and 12 wineries play host to thousands of visitors each weekend in their tasting rooms and outdoor picnic areas.
Callaway Vineyards tasting room is open seven days a week and offers tours of the winery as well. Opposite Callaway is Thornton Winery with its champagne cellars and a award winning restaurant, Cafe Champagne.
Mount Palomar Winery has been a leader in introducing Italian varietals to the region. It offers wine tasting, a gourmet deli and picnic area.
Every month Temecula wineries sponsor special events. These events vary from summer jazz concerts at Thornton Winery to Winemaker dinners at Callaway to Harvest celebrations at Temecula Crest Winery.
Add golf to the list of year round activities in Temecula. The Valley now has seven golf courses with 135 holes. Six of the courses are open to the public seven days a week.
Shaping up as one of the Valley's big attractions is the Pechanga Entertainment Center. Located on the Pechanga Indian Reservation this Casino includes Video machines, Pechanga "21", Jackpot Poker, Bingo as well as a gift shop and Cafe. It is open 24 hours a day, seven days a week. It is only a 10 minute ride from downtown Temecula.
A Temecula Valley Visitors Guide is published by the Chamber of Commerce. To obtain a copy of this guide or other visitor information call 909 676-5090. On line at www.temecula.org.
Back to Table of Contents..
Last Update:3/21/99
&copy 1999 Joe Hilbers All Rights Reserved.
Graphic Design by Impact Graphics