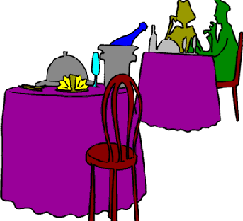 Los Angeles--Japanese cuisine excels at Sai Sai in the Millennium Biltmore Hotel" by The Editor
.
It is always a pleasure to watch people who know their job and do it exceedingly well. And no where more so than in a restaurant. Certainly this was all self evident on our recent visit to Sai Sai, the contemporary Japanese dining room located in the Millennium Biltmore Hotel in downtown Los Angeles.
When reviewing a restaurant we plan on arriving in the early evening which generally offers us the chance to chat with both the Chef and Manager. Ricardo Zarate, executive chef at Sai Sai, is a classic example of the global world we now live in. A native of Peru, Zarate attended the Las Americas Institute in Lima, and then moved on to further training at Westminster College in London.
In London he had the opportunity of working with renowned Chef Tetsuya Wakuda at the MJU Restaurant located at the Millennium Hotel in Knightsbridge London. In all he spent 11 years in London before joining Sai Sai at the Biltmore last year.
At Sai Sai Chef Zarate shows a menu with both contemporary and traditional Japanese cuisine. In his native Peru Japanese have long been a part of that country's heritage and no where more so than in cuisine. So Chef Zarate's art including some interesting fusion of Japanese and Latin American influences.
In our chat with Chef Zarate we found a man of quiet demeanor but anxious to talk about the specialties now served at Sai Sai. It was decided that he would prepare for me several of these specialties. My only caution was asking to keep the portions of petite size.
So our fine dining experience opened with an organic vegetable salad fresh from the farmer's market. Then Houfrensou No Goma AE, which proved to be a most tasty steamed spinach with seasame sauce. Next to arrive was the Tiradito De Salmon, seared salmon with seasame oil and garlic ponzu dressing. Then a particularly delightful popcorn shrimp; crispy small sized shrimp with mixed seaweed and cherry tomato and yuzu salsa dressing. Learning of my aversion to spice the Chef kept the salsa very mild.
Our entree was the Gindara Saikyuo Yaki, a Canadian black cod baked in aromatic Japanese wooden paper with saikyo miso. We enjoyed the presentation here as our waitress carefully snipped away the paper to reveal a tantalizing portion of fish that flaked beautifully at the touch of our fork.
We also ordered a shrimp tempura, not because we were still hungry (in fact we had to surrender before finishing any of the above described dishes. But Tempura requires the expert hand, for it to arrive properly crispy and light and without a hint of oiliness. We deemed ours perfect.
Sai Sai also offers a 10 seat sushi bar and five private dining rooms. On this evening we did not try the sushi which is particularly popular at luncheon hours.
Making this evening memorable was our long conversation with Kai Ong, who has recently joined administration at the Millennium Biltmore. Mr. Ong has a fantastic background in the Far East, headquartered in Singapore and at one time owning a chain of coffee houses in many of Asia's largest cities. Since I was dining alone this evening Mr. Ong generously joined me and our conversation flowed on many subjects.
We would be amiss if we did not mention Keiko Perry who is Sai Sai Manager and the one who made us welcome in a most gracious manner that evening. While sipping tea with Mr. Ong we enjoyed a dessert of lemon and chocolate atop pastry cups.
Sai Sai can be entered either from 501 South Olive Street or from the Hotel. We entered from the Hotel which is always a special treat for us since it is full of memories from our decades in Los Angeles. With dining at Sai Sai valet parking is complimentary.
Sai Sai is open for luncheon Monday through Friday from 11:30 a.m. to 2 p.m. and for dinner Monday through Saturday from 6 p.m. to 10 p.m. For reservations call 213 624-1100.
Back to Table of Contents

Last Update:6/10/04
&copy 2004 Joe Hilbers All Rights Reserved.
Graphic Design by Impact Graphics