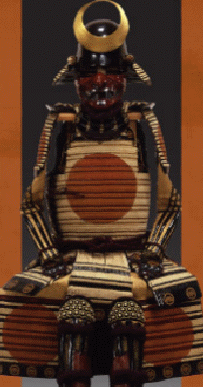 Santa Ana--Art of the Samurai presented at Bowers Museum
For seven hundred years the Samurai as a class dominated much of Japan's government and culture. Their warrior tradition placed them close to the nobility and over time created a unique cultural heritage for both the men and their wives and families.
All of this is currently on view at the Bowers Museum's newest exhibition entitled "Art of the Samurai. The collection on loan from the Tokyo National Museum includes 81 objects from the Edo period (1603 to 1868. Included is a classic selection of Swords which were considered most important for the Samurai warrior. One sword on display dates from the 12th century. The armor of the warriors is also on display as well as screen and scroll paintings of their deeds and way of life.
But the exhibition includes much more including the ceremonial dress of both men and women, the dowry items of Japanese brides of warriors, and the special utensils of the Japanese Tea ceremony.
The Bowers Museum is located at 2002 North Main street in Santa Ana. The Art of the Samurai exhibition will continue at the Museum through June 14. For more information call 714 567-3600, on the web at www.bowers.org.
Back to Table of Contents..
Last Update:6/15/09
&copy 2009 Joe Hilbers All Rights Reserved.
Graphic Design by Impact Graphics