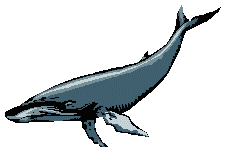 ---
"Santa Barbara--It offers visitors a huge lineup of recreation activities" By Joe Hilbers, editor
No place in Southern California has been able to preserve its heritage and quality of life better than Santa Barbara.
Certainly its geography has been a major factor. It is just far enough away from that megalopolis called Los Angeles. And being flanked by mountains on one side and the Pacific Ocean on the other has limited space which also limited unbridled growth.
All of which explains why it has become such a popular get-a-way destination for other Southern Californians and indeed tourists from all parts of the world.
Our personal relationship with Santa Barbara spans over a half century and while the City has seen many changes and has moved forward, basically it has maintained its character and architectural style to a remarkable degree.
On our most recent trip we experienced some of the new as well as the old. Surprising to us was the fact that we visited the County Court House for the first time on this trip. Built after the 1925 earthquake that destroyed much of the downtown area, it was completed in 1929 and is a superb example of Spanish Mediterranean architecture.
The murals in the Board of Supervisors Room that depict the history of the City from its original Indian inhabitants to the Spanish explorers is alone worth a visit as is the view from its fourth floor tower of the surrounding mountains, coast line, the channel islands and the City itself.
The biggest change to the City has been the expansion of m resort hotels, many in a garden style setting.
Our stay at the Pepper Tree Inn was an example of a perfect marriage of a two story hotel in a garden setting offering all the amenities of a hotel while still offering parking at your door.
Located at 3850 State Street one avoids the hurly burly of downtown while still being in proximity to a major shopping center.
One day we took a guided tour with Valerie Halverson who operates Destination Designers. She gave us a short history of the City while showing some examples of its unique Spanish Mediterranean architecture. Also high points like the Botanical Gardens, the Natural History Museum, the Santa Barbara Mission and the El Presidio, now a State Historic Park, which is currently being restored and reconstructed.
We passed through the so-called Santa Barbara Riviera with its hilltop majestic homes and a splendid view of the coast line and the off shore Channel islands beyond.
Another day Lloyd Hegland of Blue Sky Bus took us on a tour of Santa Ynez Valley. One stop was at the showplace Bridlewood Winery. Here we had a personally guided tour by Owner Cory Holbrook.
In 1998 Cory Holbrook renovated a former equestrian facility into a state of the art winery. Bridlewood enjoys a Mission style architecture and the winery plans to produce Rhone style wines like Syrah as well as traditional varietals like Chardonnay and Sauvignon Blanc. The Syrahs that we tasted proved that they are a happy choice for the terrior of the region.
Bridlewood's other wines were equally impressive. The 1997 riesling we tasted was very superior, reminiscence of a fine Rhine wine, yet very modestly priced. We found the chardonny with a dry style with good aroma and varietal flavors.
The Winery also has a proprietary brand called Arabesque which is a blend of syrah and other varietals. We found it light in texture but with flavors that made it an excellent food wine.
On this tour we also stopped at Cold Spring Tavern, a state historical monument, and the original stagecoach stop between Santa Barbara and the Santa Inez Valley. On an inclement day it was inviting--almost irresistible. Our lament was that there was not time to sit by the toasty fireplace over a few cocktails. Alas time did not permit.
Sinister rain clouds shrouded San Marcos Pass when we descended into Santa Inez Valley but on our return the clouds magically parted to show clearing skies, a setting sun marking the clouds in bright colors and silhouettes of the off shore islands.
One of the highlights of this trip was a visit to the Karpeles Museum and a lecture by Miriam Hospadar. She is a noted authority on New World plants and vegetables and the history of how they were adopted by the Old World and changed people's eating habits forever.
Ms. Hospadar held our group in total fascination with her erudite narration of chocolate. How it was used in Mexico and then in Europe and how it has evolved to everyone's favorite. She also traced the first European uses for vanilla and chiles.
Most interesting was how corn and tomatoes were originally scorned by Europeans while every variety of bean, all natives of the New World, changed diet habits in Europe and even eased famines.
Personally I believe Miriam Hospadar was fortunate. If we had not been on such a tight schedule we would have kept her lecturing the rest of the day.
Prior to her lecture we had time to admire some of the fine art and historic manuscripts displayed at the Karpeles Museum. It is located at 21 W Anapamu Street and admission is free.. Particularly exciting for us personally were wonderful landscapes, some of famous places like Yosemite Falls, others of lonely beaches, or snowy winter woodlands.
As usual this visit to Santa Barbara included some memorable dining experiences. One day we lunched at Andria's Harborside. We had the halibut grilled with Pistachio nut crust, a specialty of the house. At this restaurant be sure to try the unique crab cakes and BBQed bacon wrapped shrimp.
Unusual among fine restaurants Harborside is open for breakfast, lunch and dinner. Located at 336 West Cabrillo Blvd., it is open seven days a week with free parking in the rear. There is an oyster bar, a full service cocktail lounge and thanks to the musical abilities of co-owner Peter Clark, a piano bar plus jazz entertainment on weekends.
Owners are Dallas and Peter Clark with Carmen Rodriguez as chef.
Santa Barbara Inn situated on Cabrillo Blvd. beach front is just about a perfect place to headquarter for the kind of mini vacation that has become a trend in the last decade. Citronelle Restaurant located on the third floor of the Hotel has a sweeping view of the ocean and offers truly exceptional dining. The restaurant is operated by Michel Richard who has gained national recognition.
At Citronelle Chef de Cuisine is Felicien Cueff who shows a California French menu with fish entrees like a seared Ahi tuna with potato leek cake and mild chili sauce or a meat course like roasted venison chop with black pepper sauce and pears.
Our entree, again at a luncheon, was a John Dory filet served with a red wine sauce. This was the kind of sauce you mop up with french bread leaving a clean plate. Chef Cueff is French born and trained and has been at Citronelle for several years making it an award winning restaurant. It also has an award winning wine list.
One evening we dined at Mitchell Sjerven's Bouchon located at 9 west Victoria Street in downtown Santa Barbara. Here the menu is billed as "Santa Barbara wine country cuisine."
Every dish is cooked to order. No hurried dining here. Some entrees at our table included a bourbon & maple glazed duck breast with butternut squash, fava bean and applewood smoked bacon succotash.
Our entree was a whole grain mustard & honey cloaked venison with cranberry-port essence, caramelized shallot barley and blue lake green beans. Another entree at our table was a most generous roasted garlic crusted lamb rack with a sangiovese sauce and home made sage gnocchi.
Another evening we sipped some Santa Barbara county vintages at the Wine Cask located at 813 Anacapa Street. Also pitched in on some very special contemporary styled appetizers created by Chef David Cecchini. The Wine Cask has a warm, casual atmosphere with a creative cuisine and a wine list that has won national awards.
Trattoria Mollie located at 1250 Coast Village Road in Montecito was both a rewarding and enlightening experience. The menu is classic northern Italian. Our entree was Osso Buco and it was outstanding. Other entrees at our table, equally enticing included two lamb chops grilled with rosemary sauce; veal Piccata with lemon, white wine and Italian parsley and half moon shaped ravioli with eggplant, zucchini, ricotta cheese and thyme.
Chef owner is Mollie Ahlstrand whose personal life could be an inspirational movie. A native of Abyssinia, she first came to Santa Barbara on a scholarship to famed Brooks Photography Institute. Then spent some years in Italy learning to prepare classic Italian cuisine. She has operated the very successful Trattoria Mollie for seven years.
Winter and early spring are a delightful time for a Santa Barbara visit. The crowds are absent, the beaches there for the seabirds and solitary walkers enjoying the grandeur of the moment.
State Street still runs through the center of the City and now much of the Street south of the railroad tracks is lined with interesting boutiques that should spell paradise for shoppers. <>P>In Winter and Spring it all belongs to you. If you go in summer be sure to make reservations far in advance.
.
673-3540.
---

Back to Table of Contents..
Last Update:3/1/00
&copy 2000 Joe Hilbers All Rights Reserved.
Graphic Design by Impact Graphics