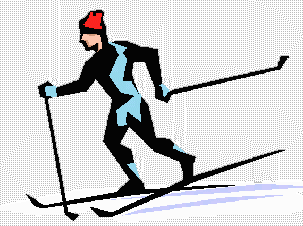 "Paradise found at Montecito-Sequoia Lodge in the Sierra"
By The Editor
Some very relaxed people in a variety of positions occupy the overstuffed chairs. These chairs and lounges are situated in front of a huge rock faced floor to ceiling fireplace. Parkas, gloves, mittens, hats are festooned on the fireplace screen creating splashes of color.
Outside large snowflakes swirl and fall silently and gently to an earth already covered with four feet of the white stuff.
While snowflakes form endless patterns outside there is constant activity inside as well. The comings and goings of serious Cross-Country skiers, children intent on snow play or sledding, ruddy faced snow shoers.
None of this activity has any effect on those reading or dozing by the crackling logs of the fireplace.
This scene is repeated daily at the Montecito-Sequoia Lodge and Winter Sports Resort located at 7,500 feet on the western slope of California's Sierra Nevada. Ideally situated adjacent to Kings Canyon and Sequoia National Parks the Lodge and Resort is a perfect getaway from contemporary urban living.
Rustic in ambiance and decor and casual in life-style, this is a Resort that quickly places the visitor into another world. From the veranda of the Lodge there is a spectacular view of snow covered Sierra peaks.
On our weekend at Montecito-Sequoia we watched the start and finish of the annual Chimney Rock Challenge, a 15 kilometer Cross-Country Ski race. We over indulged three times a day on the wonderful meals prepared by Chef Ron Martin. By late afternoon all of us were sipping vintages of Kendall-Jackson varietals.
In between these activities there was the before mentioned fireplace and lounge chairs.
We somehow managed to say no to a class on Nordic skiing techniques; equally negative to trying the tubing and sledding on a steep, snow covered slope adjacent to the Lodge. Fun was watching the children in this activity with whoops of joy ringing through the forest.
There was much to learn about this wonderful Resort, its history which spans four decades and the woman responsible for its success. She is Virginia Barnes, known as "Pony" to staff and visitor alike. She holds a degree as Doctor of Education from Stanford University and has been involved with Montecito-Sequoia since it was founded by her father in 1946.
Montecito-Sequoia is a year-round family resort with the emphasis on family. Each season has its own activities and events programed for the entire family from tots to grandparents.
The Resort schedules ten weeks a year with activities especially designed for seniors. It has been so popular that 90 per cent return for more of the same.
A "Winter Adventure Week" for seniors includes lodge room with private bath, 14 wonderful buffet meals prepared by Chef Martin, daily Cross Country ski lessons as well as guided ski or snowshoe tours, special activities each evening that range from bingo, games and dancing, as well as sight-seeing visits to nearby Kings Canyon and Sequoia National Parks.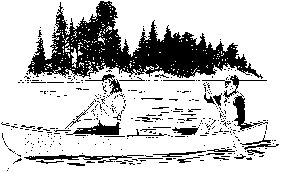 In summer, from June 21st to September 6th, the Resort offers its High Sierra Vacation Camp. Designed as a family vacation there are separate programs for pre-schoolers, two to six years of age and free choice supervised events for youths, teens, adults and seniors. Rates include all buffet meals, lodging, activities, evening programs and special events.
Our Kendall-Jackson tasting at Montecito-Sequoia introduced us to some interesting vintages. The 1996 Vintners Reserve Merlot was an excellent example of why this varietal has become so popular. It included 24 per cent cabernet sauvignon and one per cent cabernet franc. The wine had distinctive flavors and an elegant finish.
We also enjoyed the Vintners Reserve 1997 Chardonnay. The wine showed a hint but no dominance of oak, buttery flavors so desired in this varietal, and a crisp finish.
One of the memorable dinners prepared by Chef Ron Martin included a fresh vegetable soup, so welcome on chilly winter days. The buffet showed four kinds of salads, huge platters of raw sliced veggies with baked smoked salmon and chef sliced tri-tip roast beef as entrees. Special entrees were available prepared for young children. One evening it was fish sticks, a second night chicken nuggets.
Desserts also were tempting and irresistible. One night I succumbed to Boston Cream pie, a second night to strawberry short cake.
If it becomes possible to get hungry between meals this Resort offers a 24 hour Hospitality Bar which includes coffee, tea, hot chocolate, snacks and sandwich makings. So if you need a "Dagwood" at 11 p.m. it is available for the making.
There is also the Pine Box Bar, offering a full selection of beers, spirits and wines. It is small, intimate, with directors chairs and its own TV. The bar is conveniently placed next to one of the big fireplaces with overstuffed chairs mentioned earlier.
As the reader can tell we thoroughly enjoyed our visit to Montecito-Sequoia Lodge. Our only complaint was that we couldn't have stayed longer.
Information on the Resort's Plans, for any season of the year, can be obtained by mailing inquiries to Montecito-Sequoia Lodge, 1485 Redwood Drive, Los Altos, Ca. 94024 or call at 800 227-9900 or 415 967-8612. To call the Lodge direct 209 565-3388. Full information is available on the web at www.montecitosequoia.com.
Sierra Getaway packages are also available for overnight guests during some months each year. These packages include all the amenities mentioned in this story with seasonably adjusted rates. The Resort is ideally located for viewing the scenic wonders of Kings Canyon and Sequoia National Parks.
Montecito-Sequoia draws happy people from both the San Francisco Bay Area and the Greater Los Angeles region. From either metropolitan center it is a four and one-half hour drive. Highway 180 from Fresno is the year-round route to the entrance of Kings Canyon National Park. Eight miles south of the Entrance is the Lodge.
Back to Table of Contents..
Last Update:3/21/99
&copy 1999 Joe Hilbers All Rights Reserved.
Graphic Design by Impact Graphics