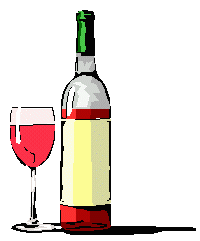 ---
"Winemakers continue to seek single, select Napa Valley Vineyards' By The Editor's Vineyard
Trinchero, with 200 acres of Napa Valley vineyards, has moved to single vineyard wines with its Reserve label. No one questions that cabernet sauvignons from Napa are the bench mark for that varietal in California. Two new releases by Trinchero certainly add to this fact. We were awed with the 2002 Trinchero Napa Reserve Main Street Vineyard bottling. The Main Street Vineyard is located in St. Helena and this wine holds up the reputation of its wines. Lushness in aroma and flavor dominate here with a long lasting finish. This wine is ready now but we like to think what a few years of cellar life will add.
As rewarding is the 2002 Trinchero Napa Reserve Lewelling Cabernet Sauvignon. The Lewelling vineyard is at the foot of the Mayacamas Range in St. Helena. Tasting the two wines side by side we detected subtle differences. The Lewelling wine has softer textures and we thought more of the fruit came through in both aroma and on the palate. Like the Main Street this wine should enjoy a happy life in the cellar for a few years.
The 2005 Trinchero Napa Reserve Vista Montone Chardonnay is from a vineyard close to the cooling influences of San Francisco Bay. The result is a Burgundian styled wine that enjoyed brief French oak aging which did nothing to mask its fine fruit flavors. The wine is intense and fresh and is perfect either as a cocktail wine or with seafoods. For their quality these wines represent real value with the cabernet sauvingnons at $45 and $50 and the Chardonnay at $25.
Spanish flavor
Another interesting Napa wine is Uvada Merlot 2001. This wine has been released by Bob and Donna Holder whose Marilyn Merlot has become a collector's delight and is now in its 20th vintage. Uvada has in interesting vintage advertising poster label displaying the lady's Spanish heritage. The 2001 Uvada is a blend of 90 per cent merlot and ten per cent cabernet sauvignon from Napa's Oakville appellation. We found the wine full of finished fruit flavors, a full aroma and a elegant smooth long finish. Priced at $28 and available at UvadaWines.com.
"Big Easy ' Homage
Paying homage to New Orleans and its image of "Big Easy" is a new label from Bronco Wine called Fat Cat. This is designed as a fun wine with a label showing a fat cat playing a jazz piano. Winemaker John Allbaugh calls them fun wines and a full line of wines will be available nationally. We tasted the 2005 Fat Cat Chardonnay which seems a good fit for dishes like PoBoy sandwiches, cajun fish or classic gumbos. We noted a slight spice in its fruit flavors.
The 2004 Fat Cat Merlot is very much on the mellow side with Winemaker John Allbaugh holding the alcohol to 12.6. This makes for a smooth wine that glides fruit flavors across the palate yet hardy enough for a variety of meat dishes. Both wines are priced at $10.

Back to Table of Contents..
Last Update:12/1/06
&copy 2006 Joe Hilbers All Rights Reserved.
Graphic Design by Impact Graphics