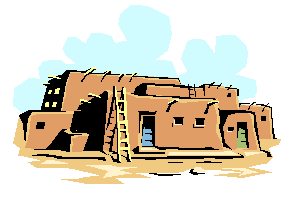 "Costa Mesa--Z'Tejas brings southwestern cuisine to So. California"

by Joe Hilbers
We thought that Southern California already had every conceivable kind of cuisine but we were wrong.
Z'Tejas, which recently opened at South Coast Plaza in Costa Mesa, features a southwestern menu that is unique in many ways. While new to the west coast the Z'Tejas concept started in Austin, Texas 12 years ago and has since expanded with restaurants in Colorado, Arizona, Nevada, Maryland, Washington State and soon in Utah as well.
Some big names in the restaurant business back the Z'Tejas Southwestern Grills. CEO Michael Archer was formerly president of Morton's of Chicago and Founding Partner Paul Fleming is the P.F. of P F Chiang's which has been an astounding success story.
Make no mistake about it Z'Tejas shows a innovative, robust and sometimes spicy menu. Some items are clearly of southwest or Louisiana origins but others show hints of Pacific Rim dishes as well.
Chef Thomas Rummel at the Costa Mesa restaurant uses a lot of ingredients of the southwest in his dishes including fruits, chilies, tomatoes, peppers, corn, cilantro and herbs.
At our recent introduction to Z'Tejas we tasted with extreme caution since we approach chilies and jalapenos with the same respect we reserve for grizzly bears.
However the menu does place a Z alongside menu items that are spicy giving the diner suitable warning. Also we noted that often the spice is in the accompanying sauce. This was the case with some wonderful Crawfish crab cakes. The spice was in the sauce which this writer carefully avoided being warned in advance.
We had the opportunity to taste our way through several starters including the crab cakes, grilled Quesadillas (choice of chicken, pork or vegetable), a wonderful Guacamole that had flavor but not spice, and some cast iron skillet dumplings which reminded us of dim sum's pot stickers. These were marked with the Z on the menu and deservedly so.
From entrees like fish tacos and voo doo tuna which was seared ahi tuna served with black peppercorn vinaigrette and a spicy soy mustard and a herb grilled breast of chicken stuffed with artichoke hearts, wild mushrooms, onion and spinach and topped with a soy mustard sauce we chose the soft taco.
This came as marinated and grilled chicken breast with lettuce, tomato, onion, sour cream and guacamole all wrapped in a flour tortilla. Served with it was Tejas rice and some wonderfully flavored black beans.
Other signature dishes at Z'Tejas include gorgonzola N.Y. strip, Ancho pork tenderloin and a miso glazed salmon.
With Jack Gilmore as executive chef and Thomas Rummel at Costa Mesa the food is full of unusual flavors. There is nothing boring about the cuisine here.
The decor at the Costa Mesa restaurant is very attractive with beamed ceilings, rich colors of red, crafted tile and a brilliantly lighted exhibition kitchen. There is both indoor and patio dining for 272 people.
At the bar Margaritas are the featured drink coming in a variety of forms, frozen, on the rocks or blended, and in many different flavors.
Z"Tejas, for such an upscale dining place, has very moderate prices both for lunch and dinner. It is located at 3333 S. Bristol Street in the South Coast Plaza and is open for lunch and dinner seven days a week. For more information call 714 979-7469.
Back to Table of Contents..
Last Update:<11/20/01
&copy 2001 Joe Hilbers All Rights Reserved.
Graphic Design by Impact Graphics