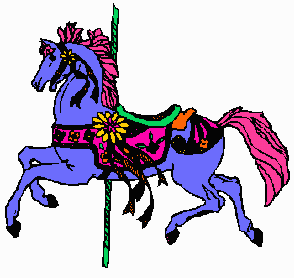 ---
Colorful People and Events have shaped Spokane, Washington
They say that there is a story in every person but this can also be true for cities and Spokane is a city that has an early colorful history moving from a place on the railroad to the vibrant city it is today.
We recently had the opportunity to see and learn a great deal about Spokane, its early history and the people that shaped its early beginnings to what it has become and what lies ahead in what should be a very bright future.
We toured the estates of early pioneers who achieved astounding success with almost all of them from most humble beginnings, visited attractions which would give any city great pride, and also sampled some interesting restaurants and pubs that are very much a part of the 1990s.
Our group of travel writers were guests of the Spokane Area Convention & Visitors Bureau with Carolyn Ogden directing a full day of activities. As the center for both industry and agriculture Spokane has a very good economic base. But we found out that tourism is playing an ever increasing role in the area, a role that produced almost a half billion dollars in revenue last year.
We had a chance to enjoy many of the attractions the city has to offer including Riverside Park which is Spokane's showplace. Site of the 1974 World's Fair, it is now a 100 acre park right in the center of the city .While there we rode the Looff carrousel, which dates back to 1909 as well as the Train ride which makes the whole park accessible to people and children of all ages. This is also the place to view the spectacular falls of the Spokane River.
Also on our tour we visited Manito Park which includes the Conservatory with its thousands of species of flowers and plants. Unfortunately we were too early to enjoy the sea of flowers that the Park features in the late spring and summer.
A tour of St. John's Cathedral is a must if you visit Spokane. A magnificent structure patterned in the 12th century Gothic style, it seems a place more at home in Europe than in America's Northwest. The wood carvings and the stained glass windows are unforgettable as is the architecture.Early in the century Spokane was home to the people who made huge fortunes from the gold and silver mines to the east in north Idaho. The result is some mansions that still retain their grandeur today. One of these, almost intact is the Patsy Clark Mansion, which is now a very upscale dining establishment allowing the public to dine in decor and splendor of Victorian times.
Spokane is also home to two wineries, a part of Washington State's growing wine industry. We toured two of these including Arbor Crest Winery that is located on a cliff above the City in what was once the estate of one of the area's early eccentric millionaires. Here we were able to taste the Brut sparkling wine which is one of the best known Arbor Crest bottlings with Candace Frasher of the Winery as director. A second stop took us to the Caterina Winery where we were treated to a tour and tasting by Winemaker Mike Scott who outlined his style of winemaking which is to include as much fruit and varietal character as possible in his vintages. We tasted a Sauvignon Blanc which certainly displayed these very qualities.
Spokane has a fine array of dining establishments and we were privileged to sample a few including the Bayou Brewery at the City's newest attraction, Riverwalk. Here an old warehouse has been converted to a sparkling new restaurant called Mardi Gras featuring the classic cuisine of New Orleans plus a concert hall, gift shops and the Bayou Brewing Company.
Here Scott Harris took us through a tasting of some of the brews made on the premises including what we thought was an outstanding Porter and a dark wheat ale. Food at the Mardi Gras is very special with offerings like Crawfish served in the southern style, catfish prepared in a variety of ways, oysters New Orleans style and much more.
As part of a progressive dinner we were able to enjoy the luxurious atmosphere of the Ridpath Hotel's sky room called Ankeny's where diners look upon the whole of the City. Chef Carl Naccarato was our host and provided a most unusual and unique salad to start of a very active evening.
Next stop was the Mars Hotel & Casino, another brand new Spokane enterprise. Robert Saucier explained the concepts of the project which includes a hall for live entertainment, a restaurant plus the Casino. The restaurant is called the II Moon which features a menu with a flair for southwestern cuisine. Last stop on this marathon event was the Mizuna Restaurant where we enjoyed desserts all produced from organic ingredients. This dedication to organic foods and vegetables is the hallmark of this restaurant operated by Sylvia Wilson.
Spokane is only a 40 minute drive from Coeur d'Alene but the two cities are completely different with Coeur d'Alene offering a laid back style that is strikingly different from its neighbor which is a bustling city of almost 200,000 people and servicing an area which is center for another 200,000 in the farming and lumbering that surrounds it.
Spokane offers all the attraction of a big city with an opera house, a Symphony orchestra, the Chiefs Hockey team and the Indians baseball club plus a Convention Center. It features a metropolitan experience with quality dining and accommodations at very affordable prices.
---

Back to Table of Contents..
Last Update:10/10/97
&copy 1997 Joe Hilbers All Rights Reserved.
Graphic Design by Impact Graphics