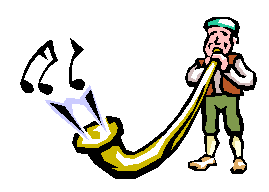 "Switzerland, still the Playground of Europe"
Everything seems designed for the Visitor.
Leslie Stephen was one of those Victorian English gentlemen who invented the sport of mountain climbing in the Swiss Alps in the second half of the 19th century.
In l870 he wrote a book called 'The Playground of Europe' about his travels in Switzerland. A true man of letters , his father-in-law was William Thackeray and one of his daughters Virginia Woolf, his term for Switzerland referred to mountain climbing and trekking. But his description for Switzerland is as true today as it was then.
It is truly a place for the sports person or tourist regardless of age or physical condition. This writer spent a week in Switzerland not to ski or climb mountains or go hang gliding but merely to see and experience the people and the country. And we traveled alone.
Switzerland is the kind of place where seniors can travel alone and with no need for a tour or tour guide. What you do want is a good itinerary prepared in advance by some travel agency that really knows the country. We made our arrangements with Swiss Holidays of Los Angeles were most happy with the results.
Whether alone or with someone the last thing you need in Switzerland is a car. This is one country where trains are everything they are supposed to be--clean, comfortable and they always run on time, and we mean always.
What you need for travel in Switzerland is a Swiss Rail Pass which must be purchased before you leave the U.S. It can be purchased for a set number of days and for first class or second class. Almost everyone travels second class and so did we and had no reason to regret it.
We arrived at the Zurich International Airport via TWA. The rail station is beneath the airport and we went to a ticket window to have our rail passed validated, a must upon arrival. The clerk spoke perfect English and asked my destination which was Davos. The clerk went to his computer and handed me a printout that listed not only the times of departure and arrival for my trains but also the boarding platforms by number. At this point we just knew that it was going to be a very successful trip.
Our hotel arrangements were made by Swiss Holidays, all three or four star hotels, with reservations and payment made in advance. There is nothing like knowing where you are going to spend the night when you are in a foreign country and do not speak the language. We might add here that finding someone who did speak English was never a problem especially at the hotels or with taxis. Almost all the railroad personnel speak some English.
One of the highlights of our trip was the day spent on the Glacier Express. This is a special train that goes from St. Moritz to Zermatt. It traverses some of the most scenic country in Switzerland and is an eight hour trip. For this train advance reservations are necessary and you will want to make reservations for the dining car lunch as well.
In Zermatt our hotel was conveniently located across from the rail station much appreciated by a weary traveler still suffering from jet lag. And our room, well it had a balcony and a view of that most famous of all mountains, the Matterhorn.
Our stays in Switzerland included Davos, Zermatt, Interlaken, Lucerne and Zurich. We spent two nights in Interlaken at a delightful hotel named Hotel Goldey with a view of the waterway that connects the two lakes the city is named for. You need some time in Interlaken and we have never been to a more delightful place.
Interlaken is the jumping off place for exploring the Jungfrau region and a special cogwheel will take you to the very top of the peak if you wish. This train trip costs are extra but you do receive a discount if you have a Swiss Pass. The trip takes you to Grindelwald and then to Kl. Scheidegg where you can see the famed north wall of the Eiger, a place of both tragedy and triumph for climbers of several generations.
Here you have two choices, you can take the train to the top of Jungfrau or descend on a train to Wengen and then Lauterbrunnen. Here you can take a tram that lifts you to Murren. This is the birthplace of modern skiing and the first ski races took place here thanks to a man named Arnold Lunn. A bust of Sir Arnold Lunn has been placed at Murren. There are no cars in Murren but many fine hotels and restaurants and the views of the surrounding peaks are stunning.
Our next stop from Interlaken was Lucerne. We might add here that with the exception of the Glacier Express all our train trips were of two or three hours in duration. We always arrived at our next destination with plenty of time to get settled at the hotel and then go exploring .
Your Swiss Rail Pass is also good on city trams and busses as well as ships that travel the Swiss lakes. We took a delightful afternoon cruise on Lake Lucerne and had lunch aboard ship as well. The train station at Lucerne is a wonder with a complete Mall underneath the station. A Mall full of shops and restaurants and a place where one can wander for many hours.
Our delightful week in Switzerland ended with a day and night in Zurich. We should say here that we traveled in April and had wonderful sunny Spring weather for all but one day. In Zurich there were rain showers but we took a sightseeing bus to better view a city with a colorful medieval past.
Our flight home on TWA took us to Paris and then non-stop to Los Angeles. Our route was over Greenland and the Canadian arctic and the views was unforgettable. The Greenland icecap, a frozen Polar Sea, the mountains and glaciers of Baffin Island and finally the Canadian barrens still snow covered and gradually giving way to bare ground but still frozen lakes as we moved south.
About the only thing we can add to this is to say that we want to go back to Switzerland. It is a delightful place to visit with the kind of transportation, hotels, restaurants and courtesies of people who know how to treat tourists and guests to their country.
Back to Table of Contents

Last Update:01/08/96
&copy 1995 Joe Hilbers All Rights Reserved.
Graphic Design by Impact Graphics