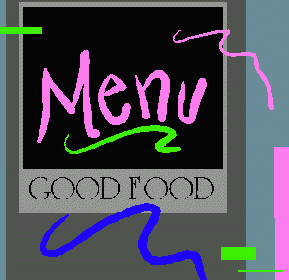 "Los Angeles--Tantra takes Indian dining to a new level of excellence and excitement
.
by The Editor
Unique, different, one of a kind, are some of the words that could be used to describe Tantra Restaurant and Lounge located in the Silverlake District at 3705 Sunset Blvd.
It is safe to say that Tantra is like no other Indian restaurant in Southern California. The decor and ambiance of this restaurant alone sets its apart. The bar and lounge is large and plush with comfortable cushion seating with a mix of traditional Indian decor and 21th century hospitality.
The dining room too has a special charm with its subdued lighting, massive metal bound doors and offering both booth and table seating.
As impressive as the restaurant is the man responsible for this innovative style of Indian dining, Navraj Singh. With true Indian hospitality Mr. Singh greeted us personally when we arrived at Tantra on a recent evening. Next to arrive at our table was Executive Chef Sanjay Kumar.
Mr. Singh told us of his interesting background, his first years in the U.S. and then how Tantra became a reality with the aid of his son and partner, R. J. Singh. Chef Sanjay Kumar brings to the restaurant an outstanding career as chef for some of India's best hotels which gave him experience in several western cuisines besides that of his native land.
To introduce us to the outstanding appetizer or starter list on the menu, which is also available in the lounge, two platters arrived at our table with small portions of items like crab cakes with a black lentil sauce, lemon and chili scallops with scented coconut milk and mashed potatoes, crispy chicken rolls filled with masala cheese as well as grilled shrimp with a cumin marinade.
From a list of 12 entrees we selected the french cut baby lamb chops with mango curry potatoes as well as the shrimp marsala--jumbo prawns with a tomato, mustard, cognac sauce and black rice. Other tempting entrees include lamb shanks with a curry onion-tomato sauce and saffron rice; tandoori pork filleted with tamarind rice or tandoori Monkfish with saffron, ginger, green chilies and Tulsi salad.
We noted that Chef Kumar offers a fusion of western cuisines with Indian in some of his entrees.
First we sat in the lounge with a cocktail and looked briefly at an Indian movie which is continually shown on a multiply screens but placed so that the viewing is up to the customer. The lounge and restaurant fit very well to the image that the Silverlake district has attained recently with youthful urbanites.
We were equally impressed with the wine list offered at Tantra. It is an extensive list of both California and imported vintages with modest pricing.
Tantra, located at 3705 Sunset Blvd., is open from Tuesday through Sunday for dinner from 6 p.m. to 11 p.m., On Sunday a brunch from 11:30 a.m. to 3 p.m. It is a spacious restaurant with over 100 seating in the lounge and 75 in the dining room. There is valet parking. For reservations call 323 663-8268.
Back to Table of Contents..
Last Update:9/10/04
&copy 2004 Joe Hilbers All Rights Reserved.
Graphic Design by Impact Graphics