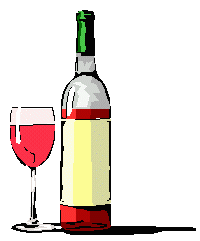 "West Hollywood--The Courtyard and its Tapas capture the essence of Spanish cuisine"
.. By Joe Hilbers
If you have ever visited Spain you can recapture a memory by taking one step off Santa Monica Blvd., into The Courtyard. Or if you have not been to Spain but have wanted to try its exciting cuisines and wines then the experience is waiting for you at this newly opened restaurant in West Hollywood.
This Writer enjoyed every minute of his recent visit to The Courtyard. The motif and ambiance both in the outdoor patio and indoor dining areas took me back to a similar restaurant we visited in Seville. And there is a real Tapa bar just like the one we were so fond of in that City.
Owners Albert Silvera and James Welch did their homework before opening The Courtyard by spending time in most of Spain's major regions. And the results show both in the selection of the tapas, the wines and the featured variety of Sangrias.
The partners also have years of experience in Los Angeles both as chefs and restaurateurs.
My dining partner and I opened with glasses of a 2003 Delas Vin de Pays D'oc Merlot from the Rhone Valley. The wine offered a fine nose with the delicate flavors so typical of this varietal. Thus given some time to study the menu we decided on a selection of seafood tapas.
These included Bienmesabe, flash fried marinated swordfish; Gambas al Ajillo, sauteed shrimp in garlic sauce; Mejillones, mussels with leeks and shallots in white wine and light cream sauce; and Five Spice Calamari, crunchy calamari with lemon and salsa brava. We also had to try the Lentil soup, Lentejas a la Jardinera and for salad the Mozzarella tomato stack with olive tapenade and fresh basin drizzle.
These tapas were perfectly designed so two people could try every dish. The selection we chose was certainly enough food for our first outing.
We promised to return on another visit to try the meat tapas which include exciting dishes like spicy North African lamb sausage with white bean olive tapenade; or seasoned chicken meatballs simmered in tomato sauce or sliced grilled steak on a bed of blue cheese-onion potatoes.
The wine list is small but very well chosen with interesting selections from the Basque and Rioja regions of Spain as well as French and California vintages.
The Courtyard is located at 8543 Santa Monica Blvd., just west of La Cienega Blvd., and is open for lunch and dinner. On Saturday and Sunday a special brunch is served starting at 9 a.m. For reservations call 310 358-0301.
Back to Table of Contents..

Last Update:3/10/05
&copy 2005 Joe Hilbers All Rights Reserved.
Graphic Design by Impact Graphics