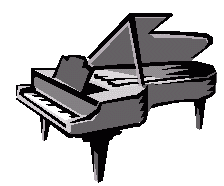 West Hollywood--Hotel Bel Age's Ten20 pleases with good food and service plus live entertainment"
By Joe Hilbers
We found the Ten20 Night Scene at West Hollywood's Bel Age Hotel a delightful way to spend an evening. The Ten20 is the Hotel's regular dining room offering, breakfast and lunch but in the evening becomes a dinner house with live entertainment.
The Bel Age Hotel has a long standing reputation for elegance and luxury and the Ten20 Night Scene continues this tradition very well. It is not necessary to have dinner to enjoy the entertainment which starts at 8 p.m., but we recommend that you do so. The food and service are excellent and prices surprisingly moderate for westside Los Angeles.
Our recent dining experience opened with Cheesy Crab Quesadilla filled with cheddar and pepper Jack cheese and lump crabmeat. It arrived with a choice of three toppings--fresh tomato salsa, Guacamole or sour cream. This was big appetizer, at our table enough for two to share.
From the menu that offered steak, fish and chicken we selected the Fettucine and rock Shrimp which came with oven dried tomatoes, forrest mushrooms, green sweet peas and a roasted garlic cream sauce. Our dining partner chose the Penne Pomodoro with tomatoes, fresh basil, roasted garlic and a light Marinara sauce smothered with sauteed tiger prawns.
These arrived in huge bowls and portions, tasty and a challenge to finish it all. This Writer sadly failed in his attempt. However this turned out to be a clever move since it offered us a chance to order a well presented Tirimasu surrounded by chocolate strawberries. My dining partner obviously enjoyed the apple-fruit tart since it disappeared with amazing rapidity.
Executive chef Dennis Burrage shows an interesting menu including some of his own signature dishes. A graduate of the California Culinary Academy he has had stints at the St. Francis Hotel in San Francisco and the L'Ermitage Hotel in Beverly Hills.
The decor at Ten20 is contemporary with an attractive bar at one end of the room. The room is relatively small and intimate, giving the audience the feel of being up close and bonding with the entertainers.
Our timing was excellent since we finished dinner just about the time the entertainment started. We were there on a Thursday evening for Bel Age's Cabaret Series with local singer and producer Les Michaels as MC. On the piano was Ron Snyder. Several guest singers presented spirited renditions of classic show tunes and favorites dating back to George Gershwin. Later in the evening the audience is invited to participate with 'open mic'.
Every evening the entertainment is different. On Saturday it is an All Headliner Comedy show hosted by Geoff Brown. Monday evenings it is the Cross Hart Jazz Experience with Ryan Cross, Lorca Hart and Josh Nelson.
The Ten20, cafe by day, supper club at night, is a full service restaurant and cocktail lounge located on the first level of the Bel Age Hotel, 1020 N. San Vicente Blvd., in West Hollywood, just adjacent to the Sunset Strip. The Ten20 has no cover charge but there is a $10 food or drink minimum for those not enjoying dinner. Valet parking is most reasonable for Ten20 customers. Some evenings the entertainment starts at 8 p.m., other evenings at 7:30 p.m. For more information call the Ten20 Information Hotline at 310 358-7702.
Back to Table of Contents..
Last Update:12/15/05
&copy 2005 Joe Hilbers All Rights Reserved.
Graphic Design by Impact Graphics