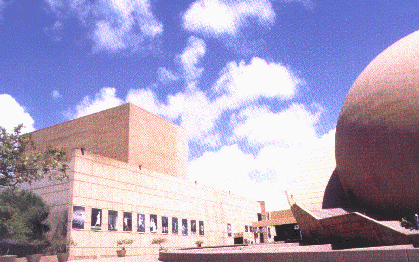 Tijuana--Exploring Mexico's Fourth Largest City
.. By Joe Hilbers
Tijuana, for many visiting Americans, is an adventure to a foreign city. In some instances the only one they will ever see.
While this writer has visited Tijuana many times, our latest trip was to explore and discover how the City has changed and grown, as indeed it has.
Tijuana is, and always has been, a place of opportunity for people from all over Mexico. It has always been brash, bold and seeking its very own identify. Always filled with people with the desire to improve their lives and those of their families. On our short visit we met people from all parts of Mexico.
Many Americans plan on a visit to Tijuana as a shopping tour for a single day. Others just pass through on explorations to Ensenada, the Valle De Guadlaupe wine country or sporting expeditions; fishing, off-roading, surfing.
We were in Tijuana to stay awhile and our headquarters was the Grand Hotel dominating the City's skyline with 32 stories. It is a first class hotel in every respect offering the same amenities as top hotels everywhere. There is a swimming pool, fitness room, tennis courts, spa and adjacent 18 hole golf course.
It also enjoys a location close to the center of the business and restaurant district. The Grand's own restaurants include the Grand Bistro for fine dining, La Hacienda with its panoramic view of the golf course as well as the Playa Cafe with its elaborate breakfast buffet and featuring traditional Mexican cuisine for lunch and dinner
Grand Hotel is located at Blvd. Aqua Caliete 4500 Col. Aviacion CP 22430. Telephone 664 681-7000. WWW.grandhoteltj.com.mx
It is a pity that too many American visitors only know Tijuana for Avenida Revolucion and Avenida Constitucion, the familiar shopping district. But in reality it is a vibrant city of over one and one half million people which is still growing at the rate of six per cent a year.
Yes we did stroll along the streets of downtown but our actual goal was to see the City as people who live there. We drove through residential areas and neighborhoods that are desirable by any standard. Homes, some on a grand scale, well maintained and with a wonderful variety of style and architecture.
In the very newest areas of the expanding city are to be found the tract houses so common north of the border. The changes from our earlier visits were visible everywhere. Now a modern airport, nothing like what we remembered from just a decade earlier when we departed for Cabo san Lucas from it.
We strolled on the campus of Baja State University admiring its spaciousness and the interesting functional designs of its buildings, truly a pleasant environment for Academe.
Also located on Otay Mesa the large number of warehouses and factories that have become so important to the City's growth and economy. It is called the Maquita District.
The Tijuana we remembered no longer exists. Our first visit was as a small boy with my parents when we stopped to see Agua Caliente. In other visits I attended the horse races, (the track is still there but no more live racing). The small quaint town is gone and has become a dynamic City.
We did not neglect cultural attractions. Downtown we looked in at the Wax Museum that features some of the historical figures in Mexican history, as well as some well known American celebrities.
This is the 20th anniversary of Centro Cultural Tijuana with its striking architecture and its exhibitions of Mexican and Baja history and heritage from the earliest times to the present.
For visitors the Cultural Center, CECUT for short, is only five minutes from the U.S. border located at Paseo de los Heroes Y Mina. Zona Rio. All the exhibits have signs and writing in three languages, Spanish, English and French. Besides the historical exhibits there are collections of photographic art and music histories.
We spent almost a full morning at the Cultural Center with our own personal most charming and knowledgeable guide. Making the day particularly colorful was the many school children in their smart uniforms, looking at exhibits, attending lectures or being entertained, as we were, in the Cine I Max movie theater which was showing 'Deep Seas" to the delight of the children.
Besides the permanent exhibits Centro Cultural Tijuana has a continuing number of special events, festivals, concerts, recitals and plays. It is truly the cultural center for the City. This year, as part of the 20th anniversary, even more events are taking place on a regular schedule with an extensive monthly printed brochure. Telephone 01 664 687-4973. Check the web at www.cecut.gob.mx
You can't go anywhere today without finding a first class Spa close at hand. We visited Neuvo Vita Spa located in the Hotel Fiesta Inn.
It is actually on the site of the legendary Agua Caliente, home to the rich and famous in the 1930's and which brought Tijuana early fame. The original hot springs are still there with its curative waters. For more information call 664 636-0016, www.vitaspatijuana.com.
South of Tijuana there is a land boom on sea shore property, much of it being marketed for Americans. There were even billboards featuring Donald Trump, hair style and all.
We looked at one such development which was one of the first. It is Real Del Mar located 20 kilometers south of Tijuana on the toll road to Ensenada. The Hotel Residence Inn is by Marriott overlooking an eighteen hole golf course as well as the ocean. There is also a Spa and equestrian Center. By U. S. standards the suites are reasonably priced. Telephone 1 800 803-6038.
After all our culinary adventures the last thing we needed was to visit to Venus chocolates Fino but we did. They make hand made chocolates here and yes we did sample. To find out more call 664 686-5730.
L.A. Cetto, one of Mexico's leading vintners has a tasting room and bottling and distribution center in Tijuana. Our tasting and experience there deserves a separate story which will appear in a future issue of Vittles.
This is also true of our fine dining experiences which will be covered extensively in the next issue.
Back to Table of Contents..

Last Update:9/1/07
&copy 2007 Joe Hilbers All Rights Reserved.
Graphic Design by Impact Graphics