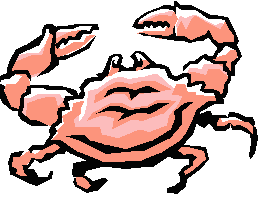 "Newport Beach--Royal Thai Cuisine restaurants continue their successful ways"
.
In 2004 the Government of Thailand Tourism Authority was in Los Angeles to honor a group of restaurateurs for their contributions in featuring and promoting Thai cuisine. Among the honorees was Sumeth (Sammy) Tila, long time Southern California restaurateur. In fact
Sammy, as he is know to one and all, opened the first Thai restaurant on the West side of Los Angeles in 1976. It was called the Royal Thai Cuisine.
Over the decades Sammy Tila has moved locations but the name still signifies the best in Thai food. Today there are four Royal Thais--Newport Beach, since 1980; and as well as Laguna Beach, San Diego and La Jolla.
We recently tracked Sammy down at his Newport Beach location to enjoy the fine cuisine once again but also so he could bring us up to date on his activities, and they are numerous.
New is the planned opening of a Thai healthy fast food restaurant on the campus of the University of California at San Diego. This is an exciting new venture for Sammy, since it takes his skill as a chef into a new direction.
How he does it all is a mystery to the Writer. The Newport Beach restaurant is offering a series of unique cooking classes. Diners enjoy a four course dinner with champagne while Sammy demonstrates how each dish is prepared. Each session offers a complete new menu.
Our recent dining experience was classic Royal Thai. We opened with a Thai soup, flavorful and mild with noodles and mixed veggies.
Then Tila's own salad with grill chicken and crispy noodles. Then on to Pad Thai with chicken, chantaboor noodles, ground peanuts, bean sprouts, green onions and eggs. Aside with this was steamed rice and spring rolls.
Over the years Sumeth Tila has received many awards including "Restaurateur of the Year" by the Southern California Restaurant Writers as well as annual awards recognizing cuisine and ambiance for his dining houses.
Sammy also reported with a smile the future looks bright with his oldest son, Mehta, planning to major in culinary arts when he attends college this Fall.
For information on hours and locations of Royal Thai Cuisine restaurants go to the web at www.royalthai.com or call 949 645-thai.
Back to Table of Contents

Last Update:4/5/06
&copy 2006 Joe Hilbers All Rights Reserved.
Graphic Design by Impact Graphics