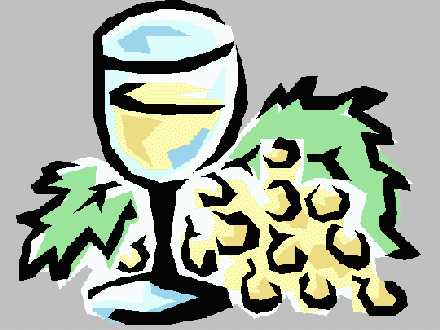 "There is much to like in the cuisine and wines of Turkey"
Anatolia winemaking dates back to 4000 B.C. .
Anatolia and Ankara have been identified as some of the earliest places where wine was originally made. The Museum of Anatolian Civilizations in Ankara places the Hatti and Hittite cultures producing wine by 4000 B.C.
On our recent trip to Turkey we had the opportunity to try much of the country's cuisine which shows the influence of both Europe and Asia as well as quite a few of the wines. We dined at the restaurants of Five Star hotels as well as a Truckers Stop on the highway between Ankara and ancient Cappodocia.
In Istanbul we dined one evening with Osman Serim. Turkish born, Isman Serim attended high school in Ft. Worth, Texas, played wide receiver on the football team and is a lifelong fan of the Dallas Cowboys.
In Istanbul he is partner in the only restaurant consulting business in the country. And he is the founder of the only Knights of the Vine Brotherhood in Turkey. He also proved to be a wonderful source of information on Turkish wines. We found out that Turkey is the fifth largest grape producing country in the world but that only 1 1/2 per cent of that production goes into wine.
Also that despite a winemaking past that goes back thousands of years the Turkish wine industry is relatively new dating from after the founding of the Republic.
One thing we noticed is that Turkish wines and the foods we tasted went very well together. The wines we tasted were relatively simple table vintages, uncomplicated but pleasant to the palate and complementing the foods quite well.
The ruling classes of the Otterman Empire placed great emphasis on foods and culinary excellence and that tradition survives. Everyone in Istanbul must eat out often for we have never been to a city that had more restaurants and eating places.
Turkish cuisine has some basics and we tried most of them. Breads are wonderful and come in great variety. We tried Mani, dumplings of dough that have been filled with a meat or vegetable mix.
Kebab is the grilled meats of Turkish cooking. Our favorite is doner kebab which is made by stacking alternating layers of ground meat and sliced leg of lamb on a large upright skewer and slowly rotated in front of a vertical grill. As the meat cooks the outer layers are sliced very thinly. You will find it in the best restaurants and in street corner stands as well and it is always good.
Vegetables are a special delight in Turkey since they are always fresh, cooked in olive oil and then served at room temperature. Dolma, stuffed vegetables filled with either a meat or rice mix , are always present and again are generally served at room temperature.
Fresh fruits are the most common dessert in Turkey and we preferred these to the baklava that was also frequently served. The muhallebi are milk desserts most often presented as puddings.
In our travels in Turkey we found two brands of wines that had the best distribution and they are from different regions of the country. Doluca Wine Company was founded by Nihat Kutman in 1926, a man who had studied enology and viticulture at the famed Geisenheim Institute in Germany. Doluca is located at Murefte, on the northwestern coast of the Sea of Marmara. The region's fame for wine dates back to Darius the Great , a thousand years before Christ, who commented on the quality of the wines made there.
Nihat Kutman, son of the founder, received his degree in enology and viticulture at U.C. Davis.
Kavaklidere Winery was founded in 1929 in Ankara in the very same area where the ancient people of Anatolia produced the very first wines. Founded by Cenap And, Kavaklidere has moved out of Ankara and is now located close to the Airport in a new complex surrounded by 35 hectares of new vineyards planted with Anatolia's best black grape varietal, Kalecik Karasi.
In 1987 Kavaklidere turned to a French firm for new wine making equipment and also have a French oenologist. Kavaklidere takes pride in making wines from indigenous Anatolian grapes. Some of the grape varietals include Emir, Narince and Hasandede, all grown in central Anatolia, as well as Semillon and Sultaniye, both grown in European Turkey, Thrace and the Aegean. All these for the white wines.
Red varietal grapes include Dimrit from Cappadocia as well as Cal Karasi and Irikara from west Anatolia and Cionsault from the Thrace region. Both stainless steel and oak are used in producing Kavaklidere wines and they also produce a fortified wine called Tatlisert and a sparkling wine called Altin Kopuk Brut.
Doluca also produces wines from Asia Minor varietals for wines such as Nevsah, Moskado and Villa Neva. Doluca today produces 7,500,000 bottles annually of which over one million are exported, mostly to Europe. Some of the places we dined in Istanbul deserve mention. One day we had lunch at the newly opened Eresin Hotel in a dining room as spectacular as any to found in Los Angeles with classic ambience and service to match.
For combining good food and wines with entertainment we thought that Hasan Ozen's Cati Restaurant, Cafe and Bar was outstanding. Besides floor shows, dancing and live entertainment Cati has a fine view of the Golden Horn. Our dinner included 12 cold appetizers served in the Turkish style as well as lamb and Borek.
At Gelik where we lunched one day we felt we were really in a classic Turkish restaurant. Here all meats are roasted over open grills. items like Kuyu Kebabi, lamb roasted in a pit; or the Balik Kofte, fish balls that are a house specialty.
Also enjoying an outstanding reputation in Istanbul is Hasir Nisantasi. Here we had a dinner that included 11 Turkish specialties including Doner Kebap, which we already mentioned is one of our favorites.
We stayed at the five star Hotel Divan in Istanbul and one evening were a willing audience to a display of what the chefs at the hotel can produce, all presented in classic Turkish style.
If you live in Southern California and would like to try both Turkish cuisine and Turkish wines we recommend you try the Poshs Restaurant located in Huntington Beach at 16871 Beach Blvd., 714 842-3315. This on the recommendation of Engin Kadaster, who operates Newport International Travel. Mrs. Kadaster is Turkish and conducts tours to Turkey on a regular basis. 714 673-2500.
For us one of the exciting things about Turkish wines were that they were being made from relatively unknown varietals, at least for Californians. At example is Kalecik Karasi which was a largely forgotten grape varietal of Central Anatolia even for local winemakers. Its potential for developing into a superior red wine was discovered by Turkish and French enologists at the University of Ankara and Kavaklidere Wine Company.
Turkish restaurants almost always have a showcase to display their foods. All the appetizers, vegetables, entrees and meats are laid out to be seen by the customer and one can chose accordingly. This is a great asset for people, like this writer, who can't read Turkish menus.
Back to Table of Contents

Last Update:6/20/96
&copy 1996 Joe Hilbers All Rights Reserved.
Graphic Design by Impact Graphics