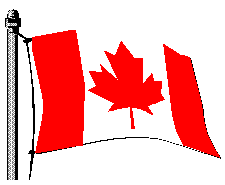 Vancouver offers the tourist a wide range of activities
by the Editor
Want to visit a cosmopolitan foreign city. One with clean streets, where people speak the same language as you do. Where you can wander the streets any time of day or night and be safe.
Well then you are ready for a visit to Vancouver, British Columbia. Here is a jewel of a city surrounded by glistening waters on one side and snow capped mountains on the other.
And talk about cosmopolitan. As is our custom upon arriving at the Listel Vancouver Hotel we left our luggage in the room and immediately set out to explore the neighborhood.
In a two block area we counted ten ethnic restaurants including a Spanish restaurant serving Tapas, Japanese, Italian pizza and pasta, Indian, French, Chinese, Vietnamese and a Steak House. Also O'Doul's, the restaurant in our hotel which offered a menu that Americans want wherever they go. We also discovered Robson Street which is to Vancouver what Bond Street is to London.
Our choice of the Listel Vancouver Hotel was a happy one. Located on Robson Street it placed us in the district of the City that locals love best. One filled with shops and stores selling every conceivable type of merchandise and an area boosting over 100 dining establishments. It bustles with life and activity such as we have never encountered in an American city.
Robson Street is a gathering place and it has been eons since we have seen the likes of its street crowds at all hours of day or night.
Not the least of Canada's attractions is the favorable rate of exchange that makes one positively giddy especially if you have been to Europe recently.
Vancouver is a city that will charm you from the moment you arrive and makes leaving very difficult. Our recent visit was far too short but we did crowd a lot of sight-seeing into five days and nights.
The best advice I can give any prospective visitor to Vancouver is to plan on staying awhile. A brief visit here leads to frustration as there is so much to see, so many places to explore. Exciting adventures abound.
Just 15 minutes from downtown is the Grouse Mountain Skyride which whisks you 3700 feet above the City for vistas of not only where you have just been but mountain slopes, lush forest and in the far distance the Pacific Ocean and Vancouver Island. Information can be found on the web at www.grousemountain.com or 604 984-0661.
If you are in Vancouver in winter take you skis for Grouse Mountain offers some great runs with chair lifts at the top. And only 15 minutes from downtown. Enough to fill skiers everywhere with envy.
Grouse Mountain is in North Vancouver and this City holds many other attractions as well. You get to North Vancouver via the "bridge that beer built" The bridge completed in 1938 was originally financed and built by the Guinness family of brewing fame creating access to tracts of land they owned on the North Shore. The bridge is now named the Lions Gate bridge and was sold to the Government many years ago.
The North Shore is now one of the wealthiest residencial communities in all of Canada. And it includes some interesting tourist attractions besides Grouse Mountain. Here is the Capilano Suspension Bridge and Park. This privately owned Park has been in continuous operation as a tourist attraction since 1889 and last year hosted 800,000 visitors. In fact it is Vancouver's number one tourist attraction.
A suspension bridge first crossed the Capilano River gorge in the late 19th century. The present bridge was built in 1956 and is the fourth since the Park was founded. It is 230 feet above the river and 450 feet long. The river is named for a famous Indian Chief of an earlier era. You will find it on the web at www.capbridge.com or call 604 985-7474.
The Park besides a walk across the bridge offers attractions like trails through a pristine forest, a collection of genuine Totem Poles and the opportunity to watch new ones being created by native craftsmen.
We were there as salmon were making their way upriver to spawn and we had an overhead view of this annual phenomenon. Close by is the Capilano River Regional Park which includes a Salmon Fish Hatchery. Here you can watch the salmon migrating back to their place of birth as well as recently hatched salmon just beginning what will be their migratory life to the ocean and then return to the same spot.
Also close by is the Grouse Mountain Skyride which we have already mentioned. If you are athletic you can hike to the top of the mountain as a alternate to taking the tram on two well maintained trails. My advice however is take the Tram.
North Vancouver has one more attraction which you will not want to miss. If your visit is between May and October there is the Pacific Starlite Dinner Train. Boarding in late afternoon from the North Vancouver BC Station it offers wonderful vistas of Horseshoe Bay and Howe Sound. En route you will be wined and dined in the elegance of an earlier era. There is time for leisurely cocktails and conversation, all the while with scenic views of mountains and shoreline.
On reaching Porteau Cove you will disembark either for a stroll through the Regional Park or dance to the music of a big band sound. Once back on board you will be served an elegant dessert and beverages of choice. Check this out on the web at www.bcrail.com/bcrpass or 1 800 363-3733.
Our stay in Vancouver allowed us to visit some of the City's many attractions but most certainly not all of them or even a majority of them. Most of these attractions have websites and we will pass each one on to you with the warning that they will only increase your desire for an actual visit.
We did visit Vancouver's Chinatown which is the third largest in North America after San Francisco and New York. And it was here that we toured the Dr. Sun Yat-Sen Classical Chinese Garden. This is the only classical Chinese Garden outside China itself. Fifty six craftsmen and all materials arrived from China and the project took two years to complete. Explore it on the web at www/discovervancouver.com/sun.
This is a place of complete tranquilly and serenity placed in the heart of a bustling city and with our usual good fortune we were there when it was time to feed the gold fish and large carp that glide majestically through opaque pools. A delightful young woman strikes a Chinese gong and the fish come from every direction as food is scattered on the water.
Next was a tour of Chinese markets with Stephen Wong as our guide. Articulate and a graduate of the University in Calgary Steve is also one of the most knowledgeable wine people in the Province. On our grocery store tour he explained some of the unidentifiable items (at least to us), and explained how they are prepared. After this we adjourned to the Floata Restaurant for a luncheon of Chinese favorites including Dimsum.
Adjacent to Chinatown is Gastown. In the early days of the City the merchants here outfitted prospective gold miners for the Klondike. Gastown is actually named for one man. In the early years the area was almost completely destroyed by fire. One man whose nickname was "Gas" helped his neighbors to rebuild and produce an even more vivant city. Today it is an area of shops and somewhat a mecca for locals and tourists alike who take joy in shopping for the unusual. And the City Fathers have taken great care to maintain the look and decor of its illustrious past.
Like many Vancouver visitors we started our sightseeing one day by visiting the Lookout at Harbour Centre Tower. A glass enclosed elevator takes you 500 feet above the City for 360 degree views. It is a great way to get oriented and to fully appreciate the wonderful geographic location of the area with its waterways and mountains.
It is the tallest building in the City and includes a revolving restaurant. Here while dining your view constantly changes. The restaurant is open for lunch and dinner seven days a week and is located at 555 West Hasting Street.
Most visitors will arrive by air and will be impressed, as we were, with the new International Terminal that was completed in 1996. This year it welcomed its 250 millionth visitor.
Vancouver is an easy city to visit without a car. The picturesque Vancouver Trolley Company offers daily tours with 16 stops enabling the visitor to stop perhaps at the Aquarium or Gastown, spend an hour or two and then continue his sight-seeing on another Trolley. The drivers are knowledgeable and will give a commentary on points of interest and some history of the City. Reservations are not required and tickets can be purchased from the driver.
Back to Table of Contents..
Last Update:9/30/99
&copy 1999 Joe Hilbers All Rights Reserved.
Graphic Design by Impact Graphics