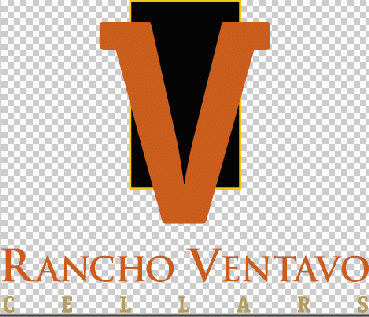 "Moorpark--Rancho Ventavo Cellars joins Ventura Vintners"
by The Editor's Vineyard
What does it take to become a vintner. Well the list must include planning, knowledge, capital but most of all desire.
When meeting George Gilpatrick and Faye Hawes desire obviously heads the list. Their Rancho Ventavo Cellars is the newest of a small collection of wineries in Ventura County.
Recently we spent a most interesting day with George and Faye at their new winery located on their hilltop estate in Moorpark. On this particular day the work was racking wines from barrels to a tank for blending and then back into the barrels to settle and marry before bottling.
To put it gently George and Faye are not kids. Their new venture at Rancho Ventavo Cellars has come later in life. In fact George on this day of racking wines was celebrating his first day of retirement from a career in computers that started almost at their birth.
They have raised children, created their present hillside home and surrounding orchards and now have entered into a new role as winemakers and winery owners.
On this day they were creating a Merlot with a small blending of Tempranillo and Syrah that was destined to be bottled under their new Rancho Ventavo Cellars label.
Giving a helping hand were personal friends and wine enthusiasts Dodie Meister, Alfred Haverty, and Garey Garrett. While present this Writer and Vittles associate Jeanne Bartlett were no help at all barely managing to keep out of the way.
However Jeanne Bartlett must bare some responsibility for all are long time members of her Ventura County Wine Investigation for Novices and Oenphiles organization.
Our main contribution was asking questions and tasting wines from the barrels helpfully provided by Faye. These included besides the blending merlot taking place three interesting cabernet sauvignons from the 2004 harvest. Not yet bottled they included a Rio Seco, Rainbow End and Opolo, all from separate Paso Robles region vineyards. Other interesting red wines from Rancho Ventavo include Mourvedre, Petite Sirah and Cabernet Franc.
These proved that George Gilpatrick indeed knows how to make wine.
Our day concluded with a delightful informal dinner which Faye managed to cook and serve besides her many other activities at the winery. The food was excellent, the wines matched perfectly and the conversation interesting. All of which proved that George and Faye, as vintners, are doing exactly what they want to do.
Future plans call for a Rancho Ventavo Cellars tasting room to be located in the Moorpark area. Until then private tastings, by appointment only, for four or more guests can be arranged by calling 805 529-4221 or by e mail at Faye@RVCellars.com.
Back to Table of Contents..
Last Update:12/1/07
&copy 2007 Joe Hilbers All Rights Reserved.
Graphic Design by Impact Graphics