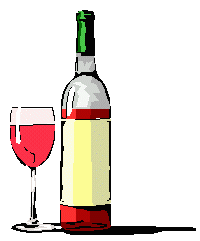 Camarillo--Verona Trattoria Ristorante Italiano is a perfect fit in Old Town"
By Jeanne Bartlett
Dining at Verona Trattoria Ristorante Italiano in Old Town Camarillo is like going to the home of old friends living in Italy. You are greeted by Jerry Perez, son of the owner and chef, Pomposo Perez, and if you have been there even once, Jerry remembers your name and your dining preferences.
The setting is romantic cozy. However, the French doors give the restaurant an open feeling as you are able to view historic Ventura Boulevard and enjoy the Camarillo breezes. In addition, there is outdoor dining available on the patio. The décor is authentic Italian with open beams and sage green walls. There are accents of Venetian red with copper-framed artwork, as well as grape leaves tastefully decorating the walls.
Pomposo Perez opened Verona in 1995 with one son, Julio, as his Sous Chef and Jerry as manager of the dining room. Chef Pomposo owned a three-star restaurant in Hermosa Beach for more than 15 years and has been cooking Italian cuisine for close to four decades. The thing that makes Verona so special is Chef Pomposo knows the quality and grades of everything that goes into the menu. The recipe for his pizza sauce comes originally from a cookbook in Sicily. However, no recipe is written down as he prefers to recall the taste in his head. Everything on the menu is freshly made each day, starting with the home-made stocks and soups. The breads are prepared and baked daily.
There are some excellent choices available from the antipasti menu. One of the favorites is Carpaccio. Raw tenderloin is thinly sliced with Dijon mustard dressing, and freshly-shaved parmesan cheese, and capers, drizzled with olive oil. You can also order the antipasto tray with assorted cold cuts and cheeses with imported Prosciutto di Parma.
It is hard to pass up the Pizza made with that special sauce. The pizza Margherita is a great choice with fresh tomatoes, basil, olive oil, garlic and mozzarella cheese.
There are a great variety of pasta dishes. A personal favorite is the linguini alla Veneziana, but you had better bring a big appetite for this one. This dish has assorted seafood, such as salmon, clams, and calamari in a brandy and lobster pink sauce.
All the entrees are served with pasta and vegetables and, of course, their famous bread and olive tapanade. The Pollo Gorgonzola is tender chicken breast sautéed in garlic olive oil, Marsala wine, and gorgonzola cheese with a touch of cream. Each day you will also find unusual specials of fish and game. One more caution, save room for dessert, especially the flambéed fruit crepes or bananas foster made tableside.
The wine list has many regional favorites in all categories. Verona has wine available from local wineries. Jerry is always ready to help you decide on a special selection to go with your meal.
Verona Trattoria is open for lunch from 11:30 to 2 p.m. Monday through Friday. Dinner is Monday through Friday, 5 to 9:30 p.m., Saturday and Sunday 5 to 9:30 p.m. There is free off- street parking. 2485 E. Ventura Blvd., Camarillo, (805) 383-7576.
Back to Table of Contents..
Last Update:9/1/07
&copy 2007 Joe Hilbers All Rights Reserved.
Graphic Design by Impact Graphics