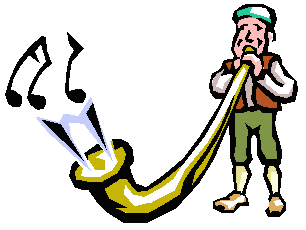 Switzerland--A place where all seems well with the world
By Vern Lanegrasse, The Hollywood Chef
When I flew Air New Zealand to London I had no idea that I was going to have a perfect holiday in Switzerland as well. After two night at the Ritz Hotel in London we flew Swissair to Zurich.
Upon arrival in Zurich we were transported by Minibus to Park Hotel Vitznau on beautiful Lake Lucerne. As we departed the bus in front of this luxurious Hotel we were greeted with the sound of cow bells from a mountain across the way. Add the crisp clean air filled with the scent of Spring flowers and it was as if we were in a fairyland dream.
Park Hotel Vitznau represents the good things of life. The castle-like structure offers flair, comfort, ambience as well as relaxation. The friendly staff is always there to help you enjoy the beauty of the country as well as the hotel. This is the perfect spot to just relax, read, take walks and an occasional dip in the pool. Also available are tennis, golf, water skiing, a gym and massages.
Both restaurants are very good. Dinner in the Panorama Restaurant is wonderful and there is a fine wine list. This is a formal dining room. In the Quatre Contons Restaurant downstairs dining is more casual but the food is outstanding and the room offers a colorful ambience.
One day we walked into the town of Vitznau and boarded the boat to Lucerne. We had a guide who gave us a walking tour of this historic city. After a typical Swiss lunch we shopped until time to return to Vitznau.
Another day the hotel packed lunch boxes for us and we walked back to the Village and took the cogwheel train to the top of Mount Rigi. We had a magnificent view over the Lucerne area. The Mountain was lush and green; the Valleys dotted with houses, horses, and cows with their cowbells ringing. What a glorious sight.
Every time we returned to the hotel, as soon as you walked into the lobby, there was this feeling of calm relaxation. As you entered you saw this large picture window framing the glorious scene of Lake Lucerne with the mountain backdrop and lush greenery.
My room was spacious with a balcony overlooking the lush gardens as well as the lake. The pastel colors of the room and its furnishings added to the feeling of serenity. I hated to check out as I was so at peace with myself and the world. All cares were forgotten.
As we drive back to Zurich for our return, I heard the cowbells ringing as we drive along the Lake. I felt they were saying good-bye as they had greeted us when we arrived.
For reservations and more informations about Park Hotel Vitznau contact Crown International Marketing at 800 628-8929.
Back to Table of Contents..

Last Update:10/1/98
&copy 1998 Joe Hilbers All Rights Reserved.
Graphic Design by Impact Graphics