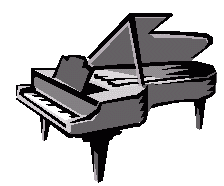 San Diego--The Westgate Hotel"s Le Fontainebleau is truly luxury dining
.. By The Editor
Recently at the annual award banquet of the Southern California Restaurant Writers Executive Chef Fabrice Handel and Guillaume Flament, banquet service manager, representing The Westgate Hotel in San Diego, stepped to the stage and received the Writers' Golden Sceptre Award for the Hotel's Le Fontainebleau dining room.
The Golden Sceptre is the Writers highest award and only a few of the very best restaurants receive it each year. But for Le Fontainebleau it was business as usual since it has consistently received this highest award, not for years but decades.
To go with its classic Old World decor and ambiance Le Fontainebleau has always had a brilliantly trained service staff and a most talented Chef. Certainly Executive Chef Fabrice Handel, who joined the Westgate two and one-half years ago, fills the post exceedingly well. Trained in France at the famed French Culinary Institute his fifteen year career spans top positions on two continents.
This Writer's most recent dining experience at Le Fontainebleau took place at the Ambassador club Chef's Table. This is a monthly event for the Ambassador Club, an exclusive association of San Diego's top civic and business leaders who enjoy the culinary excellence of Le Fontainebleau.
Our dinner with Chef Fabrice presiding at head of the table opened with Amuse Bouche. Next came a grilled langoustine and cucumber tartar with gazpacho andalouse coulis. Our wine was a 2002 Pinot Grigio from Trentino, Italy's premiere region for this famed white wine.
Next course was seared Atlantic turbot with tomato confit, yuzu lime and pesto beurre blanc, the fish, French favorite, flown in from France. With this dish we had a wine from Australia, Wolf Blass 2001 Gold Label Riesling.
The sorbet that followed was green apple with Calvados.
A fennel crusted Colorado rack of lamb was the entree with baby jingle bell pepper and fava bean mousselini and a Kalamata olive jus. Our wine here was an elegant 1999 Geyser Peak Alexander Valley Meritage Reserve.
With each course Chef Fabrice explained the preparation and in some instances the special attributes particular ingredients added to the flavor and presentation.
Dessert was a flourless Tre leches cake with almond creme and orange tuile. Our aperitif was an original from France, Pinot de Charant.
Chef Fabrice also showed his affable personality and sense of humor as he regaled us with stories of his apprenticeship at the Culinary Institute and the antics of the original character who reigned supreme there, a man who made Marine Drill sergeants sound like pussy cats.
Backdrop for this evening was the piano artistry of Sammy Tritt who played everything from Broadway melodies to piano works of that enigmatic French composer Erik Satie. However the music was always in subdued volume that did not mar our amusing dinner conversations.
Le Fontainebleau is the perfect restaurant for that special occasion or event or simply to pamper oneself and loved ones.
Le Fontainebleau is located in The Westgate Hotel, 1055 Second Avenue in downtown San Diego, is open for luncheon and dinner. For reservations call 619 557-3672.
Back to Table of Contents..

Last Update:6/10/04
&copy 2004 Joe Hilbers All Rights Reserved.
Graphic Design by Impact Graphics