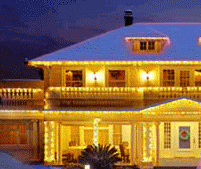 "Anaheim--White House Proves the American Dream" By The Editor
.
A young immigrant arrives in this country from a small village in Italy. He does not know English and accepts a job as dishwasher in a fine restaurant. As he learns the language he moves up to bus boy, waiter, captain and maitre 'd. His success is such that the Southern California Restaurant Writers name him Maitre 'd of the Year in 1985.
In 1987 he takes over a restaurant in Anaheim that is going nowhere. This he has transformed into one of the best restaurants in Southern California. So good that for the past four years the restaurant has received the Golden Scepter, the highest award of the Southern California Restaurant Writers.
Welcome to America. The man is Bruno Serato and the restaurant is Anaheim White House.
Anaheim White House is a historical jewel, a beautiful mansion built by a private family in 1909. Today it is as imposing as ever both with its exterior, basically unchanged, and the restaurant inside which is dedicated to providing the finest in Northern Italian and French cuisine.
The purpose of our recent visit to Anaheim White House was two fold, one to interview Bruno Serato for this story and also to attend the first anniversary dinner of the Academy of Culinary Professionals.
For the occasion Proprietor Bruno Serato pulled out all the stops with a dinner of seven courses and seven different wines.
Some of the courses were from the regular menu like the Terrine of roasted red and yellow peppers with a center of fresh Mozzarella. Others like an unforgettable Texas Venison chop with Calvados and a wild mushroom reduction were especially for this dinner.
The regular dinner menu shows appetizers like sauteed jumbo scallops served with a pepper vodka vinaigrette or the classic French Bourgogne escargots baked with garlic and herbs.
Winning pastas include Italian torcolo pasta with petite Santa Barbara clams in a shaved garlic and parsley, chive pesto.
Fish entrees sometimes depart from traditional Italian like the fresh loin of Hawaiian Ahi tuna or the poached fresh Norwegian salmon.
Meat entrees items like rack of New Zealand lamb pan roasted with whole Italian cipolline with garden thyme or braised Sonoma rabbit served with saffron risotto.
The fame of Anaheim White House has spread far and wide and whether in politics, entertainment or sports celebrities dine at the restaurant regularly.
Doris Crandall, hostess for the Dining Professionals, had some culinary stars of her own at the anniversary dinner including radio food personality Jackie Olden, Yvonne Mason, president of the Southern California Restaurant Writers and Vern Lanegrasse, The Hollywood Chef, and vice president of the California Restaurant Writers.
Anaheim White House, located at 887 S. Anaheim Blvd., serves lunch Monday through Friday from 11:30 to 2 p.m. and dinner nightly from 5 to 10 p.m. For reservations call 714 772-1381. On the web at www.anaheimwhitehouse.com.
Back to Table of Contents

Last Update:11/1/01
&copy 2001 Joe Hilbers All Rights Reserved.
Graphic Design by Impact Graphics