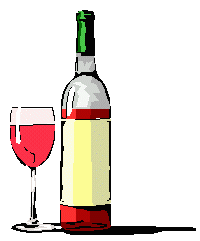 "Lodi Zinfest--Once again the Festival was a smash success"
By Joe Hilbers.
"Zinfest 2006--Wine, Food & Fun" lived up to its billing as happy throngs converged at Lodi Lake, a repeat of the successful Festival held last year. Some 97 booths provided wine tasting, foods from local restaurants as well as County arts and crafts. Over 7,000 people attended the event.
This year a popular addition was a cooking school which featured prominent chefs and wine experts in a series of presentations that extended from 12:30 p.m. to 6:15 p.m. that evening.
We met with winemakers, some old, some new. We were happy to renew acquaintance with Conrad Levasseur who was our guide on our tour of Ironstone Vineyards last year. We tasted the 2004 Obsession Symphony, Ironstone's most popular vintage made with the Symphony grape developed in California which is a cross of Muscat of Alexandria and Grenache Gris. Ironstone's 2005 Riesling also got our attention.
We also tasted some vintages of Lodi's newest, Ripkin Vineyards & Winery that opened in February this year. Current releases show some interesting wines including a 2003 El Matador Tempranillo. We liked the 2003 classic Rhone blend of Viognier and Roussanne. Another interesting wine is Ripkin Alicante Bouschet.
Our lunch was in a perfect setting, a shady nook next to the scenic Mokelumne River. I enjoyed my ravoli with meat sauce from Little Joe's of Lodi. My partner decided on the Mediterranean salad from California Street Cafe. With lunch we sipped Benson Ferry Vineyards 2003 Pinot Gris.
At Omega Cellars we met with George Panegris who showed classic varietals like a 2002 Cabernet Sauvignon, 2001 Chardonnay, 2002 Merlot and 2004 Chenin Blanc. All were quality wines and priced in the $10 range.
The Lodi Zinfest is a three day event with a Vintners Grill at the Lake on Friday, the Festival on Saturday and Winery Open House on Sunday. A demanding schedule limited our visit to the Festival itself and a most rewarding experience.
Zinfest is sponsored by the Lodi-Woodbridge Wine Grape Commission with support from the City of Lodi and some 400 volunteers from service clubs and civic organizations and businesses. While the Lodi appellation is a leader in Zinfandel, 42 per cent of all the State's Zinfandel is produced in Lodi, the many wineries represented at the Festival showed other wines of quality. Bottlings of whites like pinot grigio, viognier, chardonnay, and trebbiano were evident as well as reds like syrah, merlot and tempranillo.
Those attending were also treated to entertainment by several talented music groups while surrounded by scenic Lodi Lake, The success of Lodi Zinfest has made it an annual event of distinction in the Central Valley.
Back to Table of Contents

Last Update:6/15/06
&copy 2006 Joe Hilbers All Rights Reserved.
Graphic Design by Impact Graphics